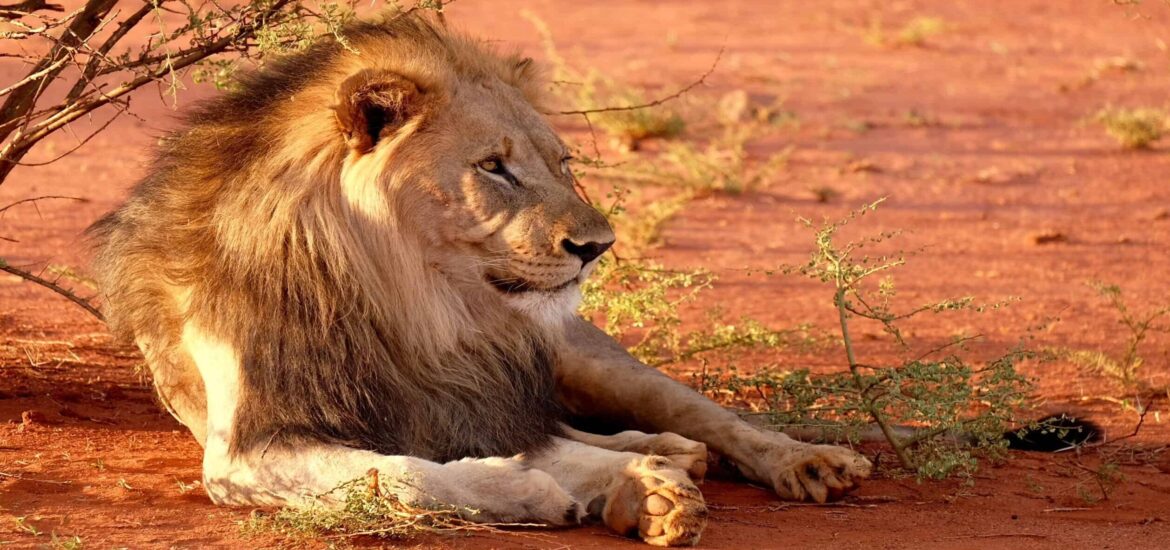 Fight against trophy hunting an essential priority for UK government and opposition alike
The coronavirus pandemic's sweeping public health challenges and economic consequences have made it difficult for UK politicians to focus on their countless other policy priorities. The situation has only worsened as questions over lockdown parties at Number 10 have eaten up much of the political space in recent weeks, leaving vital measures inching along on uncertain timetables.
Unfortunately, one of these important initiatives is the question of trophy hunting. MPs recently ran out of time to debate a private member's bill to ban the practice which sees an average of 200 endangered animals a year killed by British hunters. The UK government is also putting forth legislation to ban what PM Boris Johnson has branded a "barbaric practice", though a packed parliamentary timetable might delay its implementation for years. With more animal species threatened with extinction than ever before and British policymakers from across the political spectrum advising that "we cannot afford any delay to ban on trophy hunting imports", swift action on trophy hunting would offer a politically unifying win for global Britain.
"Cowardly" hobby sparks widespread revulsion
International awareness over the immorality of trophy hunting has risen in recent years, particularly galvanised by the 2015 killing of Cecil the Lion by American dentist Walter Palmer.  There's something inherently abhorrent about the practice: a 2021 poll indicated that 85% of the population felt that the UK should ban imported trophies as soon as possible.
The prime minister and his inner circle share their distaste. Boris Johnson's father Stanley Johnson has frequently campaigned for a trophy hunting ban, underlining that "when I first went to Africa, there were about 400,000 to 500,000 lions and now there are 20,000 or 30,000 lions"—a drastic reduction which experts have warned has weakened the species' gene pool. The PM's wife Carrie, who is the head of communications at animal conservation group The Aspinall Foundation, has also come out against the practice in the strongest possible terms, underscoring that "a trophy is meant to be a prize, something you're awarded if you've achieved something of merit that requires great skill and talent. Trophy hunting is not that—it is the opposite of that. It is cruel, it is sick, it is cowardly."
In a time of political polarisation, it's remarkable how opposition to trophy hunting has united the UK's different parliamentary factions. Just in the past few weeks, SNP MP Kirsten Oswald, Tory MP Sir Roger Gale, and Labour MP John Spellar—the author of the private member's bill on the subject which recently failed to advance— have come out strongly against trophy hunting, making the issue a particular opportunity to unite Westminster around a common cause.
Tackling the problem by removing temptation
Given this wide-ranging desire to address the issue of trophy hunting, the question is what concrete steps the UK can take to undermine the practice. After all, trophy hunting is a highly lucrative industry—as an exposé by British wildlife philanthropist Lord Michael Ashcroft highlighted, there are now some 12,000 captive-bred lions in South Africa, raised expressly for slaughter by wealthy tourists who pay tens of thousands of pounds for the privilege. Illusion is key in these "killing parks", explained amateur wildlife photographer Graham Bonham-Carter, who is strongly opposed to the practice. Lion hunt organisers give would-be hunters the impression that they are tracking dangerous wild animals, while in fact driving them around a fairly small compound stocked full of relatively tame lions. Many times, Bonham-Carter noted, the amateur hunter might miss their target and the animal would actually be shot by the professional accompanying them, who would then lie to their client, reassuring them that they had been the one to fire the killing bullet.
It's a trade which contributes an estimated $42 million a year to the South African economy—a financial weight which will complicate South Africa's plans to phase out the practice. Many big cat farmers and hunt organisers will undoubtedly continue their operations under the table—as one South Africa-based specialist in breeding lions, tigers, leopards and jaguars recently told an undercover reporter, "No photographic safaris can create income for a guy like me in my business. It's only the hunters' money that does make it happen."
Cracking down on the demand side may prove simpler. As Graham Bonham-Carter noted: "What do these people want? They want it as a trophy to hang on their wall. If they can't bring it home with you, what are you going to do with it?" This notion—that hunters would no longer be interested in shelling out thousands for a trophy they couldn't take home—underpins the proposals by both the British government and opposition to implement a world-leading ban on importing animal trophies into the United Kingdom.
Need for an international solution
The UK's swift implementation of such an import ban would be an important step towards protecting the iconic species currently being hunted for sport. Britain has a chance, however, to go still further by heading up a global coalition against trophy hunting. Indeed, while it is deeply troubling that since 2015, British hunters have brought home some 5,000 hunting trophies—including nearly a thousand from endangered species—some of the UK's closest allies are also significant importers of hunting trophies.
A June 2021 report found that the European Union is the world's second-largest importer of trophies of internationally protected species, behind only the United States. Over the four-year period surveyed, the EU imported a staggering 3,000 trophies a year, including polar bears, wild African lions and critically endangered black rhinos. Germany, Spain and Denmark alone accounted for 52% of all imported trophies.
One of the hallmarks of Boris Johnson's administration has been the search for a Global Britain which serves as a diplomatic interlocutor between the UK's principal partners, including Europe, the US and the Commonwealth. The fight against trophy hunting is one policy area in which the UK is perfectly placed to lead, implementing stringent measures at home and working towards similar measures abroad.
Image: Rights-free image for Unsplash by Andrew Rice.