The world's Least Developed Countries are still waiting on pledged climate funds. One U.S. state may have a novel approach to LDC financing.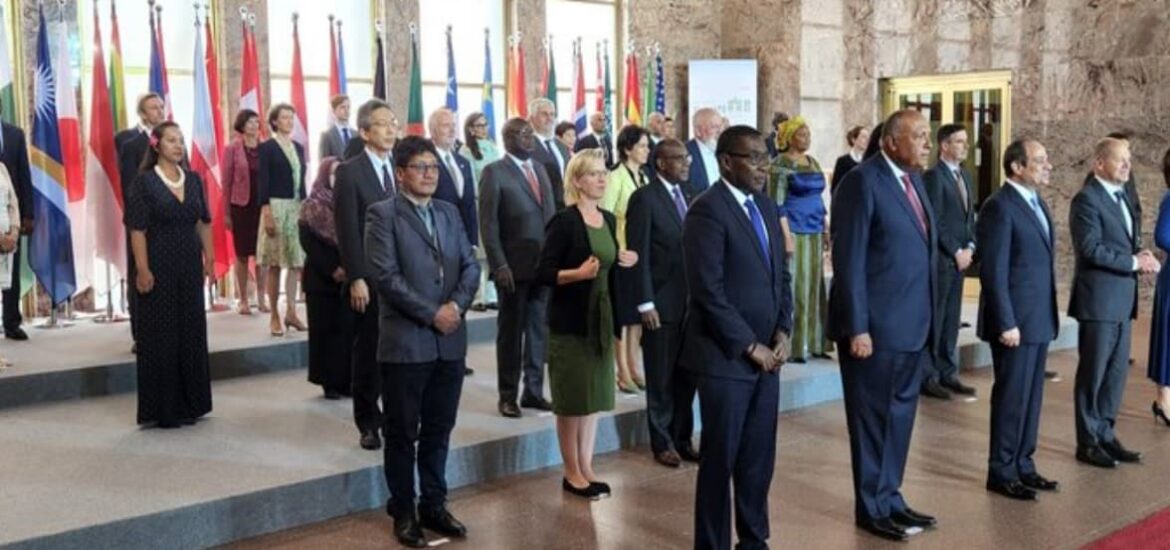 Creating a new climate finance pathway for LDC nations
Negotiators from the world's Least Developed Countries (LDCs) are stressing the need for wealthy nations to finally make good on climate finance pledges and emissions targets in keeping with the Paris Agreement. In one of those wealthy nations, the U.S. state of Massachusetts is working on a novel solution to advance that goal.
Representatives of the LDCs, a group of 46 nations currently led by Senegal's Madeleine Diouf Sarr, attended last week's Petersberg Climate Dialogue in Berlin. The meeting, ahead of the 2022 United Nations Climate Change Conference (COP27) hosted by Egypt this fall, focused on disproportionate impacts to the LDC nations, which negotiate as one voice at the UN climate talks.
LDC nations have made clear what's at stake, urging that the 1.5°C global warming limit is a matter of survival for their people. Climate finance is the key and, as Sarr notes, pledges and commitments from wealthy nations need to be met.
But the US$100 billion, pledged annually by developed nations at Copenhagen in 2009, never materialized by 2020 as promised. An October report from the journal Nature, based on the most recent data, puts the realized commitments at $80 billion in 2019, most of it in public grants or loans directly transferred between nations.
The problem leaves plenty of room for creative solutions. While there are multiple global climate finance streams, including the Special Climate Change Fund (SCCF) and the Least Developed Countries Fund (LDCF) managed by the Global Environment Facility, it's rare for individuals who are not wealthy philanthropists to have the opportunity to contribute directly to LDC climate funding.
In a novel approach, the state of Massachusetts intends to create that option through its tax code. If adopted, the legislation would allow individuals to donate directly to the LDCF from their tax refunds at filing time.
The measure appears poised to pass and has been met favorably by politicians and the public. It's been supported by international organizations including LDC negotiators, the Union of Concerned Scientists, Oxfam America and Friends of the Earth.
While the Massachusetts approach establishes a new kind of direct-action pathway for LDC climate finance, it doesn't change the obligations of the U.S. at the national level. And the LDC nations are still pleading with the U.S. and Europe for help in the form of promises kept.
Dr. Kwaku Afriyie, the Ghanaian Minister of Environment, Science, Technology & Innovation, told the Petersberg meeting that the $100 billion was "a tragic low-bar."
"This discussion needs to get more serious as to the scale of funding that will actually be required to shift trillions upon trillions of dollars of investment in developing countries that need support to move from brown to green," he added.
Even at that, a June report from CARE Denmark finds just 6% of the climate finance provided from 2011 to 2018 is "new" funding. The climate-focused NGO, which advocates on behalf of LDCs and the nations most vulnerable to climate change, found that wealthy nations are diverting funds from existing development and humanitarian aid sources to meet their climate obligations on paper.
That's not meeting the needs of LDC nations, which increasingly focus on adaptation to climate change impacts they're already experiencing but did not cause. Global funding earmarked for adaptation accounted for just 7% of total global climate finance in 2020, according to a December 2021 report from the Climate Policy Initiative.
"You are talking about inequality," said Eve Bazaiba, the environmental minister and deputy PM for the Democratic Republic of Congo at Petersberg. "The forests in Congo Basin are very important, CO2 loans are cheap and prices are low, but the income generated doesn't finance our adaption measures."
The Massachusetts alternative, if successful, may offer a model for the citizens of wealthy nations themselves to support much-needed climate adaptation in LDC nations.