Adaptation to climate change is the primary concern of African countries, with disaster preparedness and response a top priority.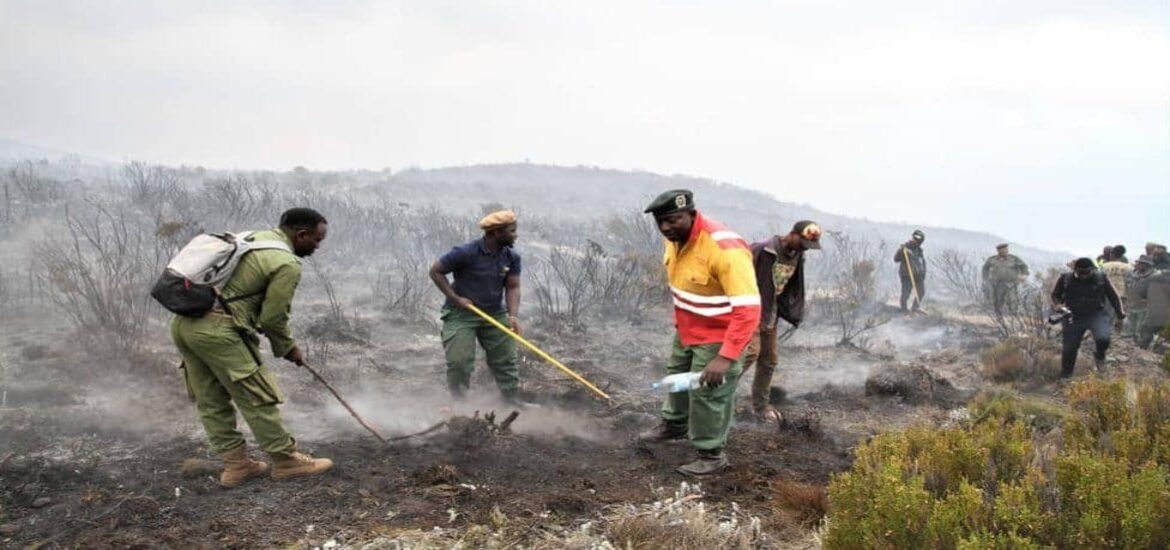 WMO report on Africa stresses need for climate adaptation
Africa's vulnerability to climate change is well-documented, and a new report from the World Meteorological Organization (WMO) warns of melting glaciers, unpredictable floods and droughts that turn crops to dust. What it also does, though, is put climate adaptation at the front and center of the continent's priorities.
"Adaptation to climate change is the primary concern of African countries, as reflected in the predominance of adaptation in their nationally determined contributions (NDCs)," said the report. It was released Tuesday by the United Nations-affiliated WMO, and African partners including the African Union Commission.
The NDC priorities of African countries generally reflect the key role of agriculture in many African economies. For example, a review of the NDCs of 53 African nations found that 38 listed the need for early warning systems to improve response to weather and climate hazards.
"In particular, the vast majority of the parties identified disaster preparedness and response as the top priority for disaster risk reduction, followed by detection, monitoring, analysis and forecasting," the WMO report added.
Overall, Africa will need more than US$ 3 trillion invested in mitigation and adaptation by 2030 to implement its NDCs. Countries currently spend between 2% and 9% of their GDP on adaptation, depending on the wide variability across the continent. Adaptation costs are expected to reach $50 billion annually by 2050, and that's even if the planet pulls together and keeps global temperature rise below 2°C.
Yet those costs are far less than the cost of doing nothing. Sub-Saharan Africa will need to spend 2% to 3% of GDP per year over the next decade, but the WMO report says the investment in resilience and adaptation is up to 12 times less expensive than it will be to respond to climate-related disaster.
"Adaptation to climate change would also benefit other development areas, such as resilience to pandemics, and ultimately boost growth, reduce inequalities and sustain macroeconomic stability," the authors said.
Many of the report findings point to the accelerating need for better adaptation through meteorological services. Africa's temperature and sea level rises are already higher than the global average. Roughly 12% of all new population displacements on the planet happen in East Africa and the Horn of Africa region, about two-thirds of them because of drought, flood, or other climate and disaster-related reasons, the WMO said.
The International Monetary Fund (IMF) has done household surveys in Ethiopia, Malawi, and Tanzania, as well as the Sahel nations of Mali and Niger. They reveal that, among other things, better access to climate and weather data is needed to help the primarily smallholder farmers of Africa practice "smart" agriculture. This access has the potential to significantly reduce the risk of food insecurity.
Yet nearly all African nations — it's 92%, according to WMO — lack the training and technology needed to deliver these services. Data on weather, climate patterns and water resources is limited, as is the expertise to provide them. Many of the systems used to communicate early warnings and other information are obsolete.
WMO says adaptation strategies are key to pandemic recovery and future economic growth, but that's not limited to rural areas. Africa's large and ever-growing coastal cities, such as Lagos and Dar es Salaam, also face climate impacts from storms, rising sea levels and flooding.