Scientists who spotted the long-elusive owl say they hope it spurs biodiversity conservation efforts in Ghana's rainforests.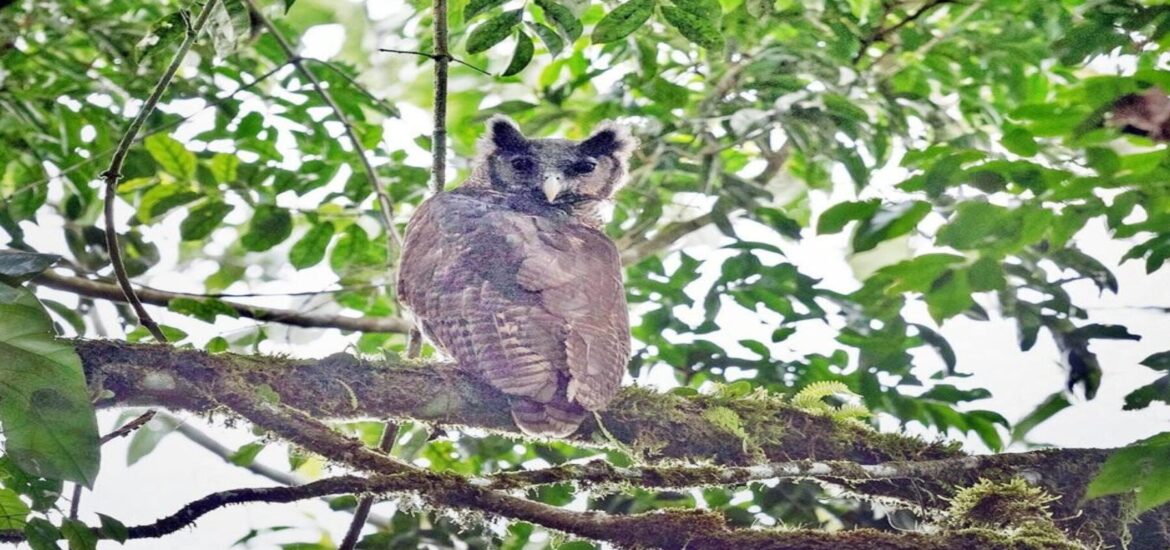 Rare owl sighting in Africa is a bright spot for biodiversity
The Shelley's Eagle Owl has rarely been seen in its native African rainforests since it was first described in 1872. Yet a few days ago, the owl stayed still just long enough for Dr. Robert Williams to capture an image, documenting a presence in Ghana that hasn't been confirmed in nearly 150 years.
Williams, a British ecologist, was working in the Atewa forest of the West African nation on October 16 when he snapped the first-ever field photo of the elusive species. The owl has sometimes been heard and recorded, and there are old images from a zoo but not in the wild.
"When we lifted our binoculars our jaws dropped," said Dr. Joseph Tobias of Imperial College London, a colleague doing field research in the forest with Williams. "There is no other owl in Africa's rainforests that big."
The owl's historical ranges span across Liberia, Sierra Leone and Côte d'Ivoire, with at least two claims that the owl calls were recorded there in recent decades. It also lives in a swath of rainforest that reaches from Gabon and Cameroon on the Atlantic Coast, into Democratic Republic of Congo in the African interior, according to the International Union for Conservation of Nature (IUCN).
The IUCN lists the Shelley's Eagle Owl as among the world's vulnerable bird populations, with estimates of between 1,500 and 7,000 owls in existence. "It is suspected to have a moderately small population which is likely to be in decline owing to the clearance of its habitat for timber and agriculture," says IUCN.
Williams adds that the Akewi forest site also is threatened by Ghana's deals with China to develop bauxite mines in the region. The World Wildlife Fund (WWF) and other environmental protection groups warn that mining bauxite, a key element for making aluminium, threatens the rich biodiversity of the forest. Last year, the IUCN called on Ghana's government to abandon the bauxite mining and make the forest a national park.
A January 2019 report on biodiversity in Akewi forest found roughly 2,400 species within the park and its immediate surroundings. The forest is home to at least 69 mammal species, more than 1,100 species of plants, 239 species of birds and more than 700 butterflies. The report, completed by scientists from Ghana, Germany and the United Kingdom, warned that the forest also is a key source of water for nearby communities.
The IUCN says there are no ongoing targeted conservation actions for the Shelley's Eagle Owl. That may be because the owl has been so well-hidden, so the IUCN has called for scientists to gather more information about the species and protection for its habitat.
"We hope this sighting draws attention to Atewa forest and its importance for conserving local biodiversity," says Williams. "Hopefully, the discovery of such a rare and magnificent owl will boost these efforts to save one of the last wild forests in Ghana."