Presidents Bongo and Alvarado want an illegal wildlife trade protocol that's equal to existing UN measures on munitions or human trafficking.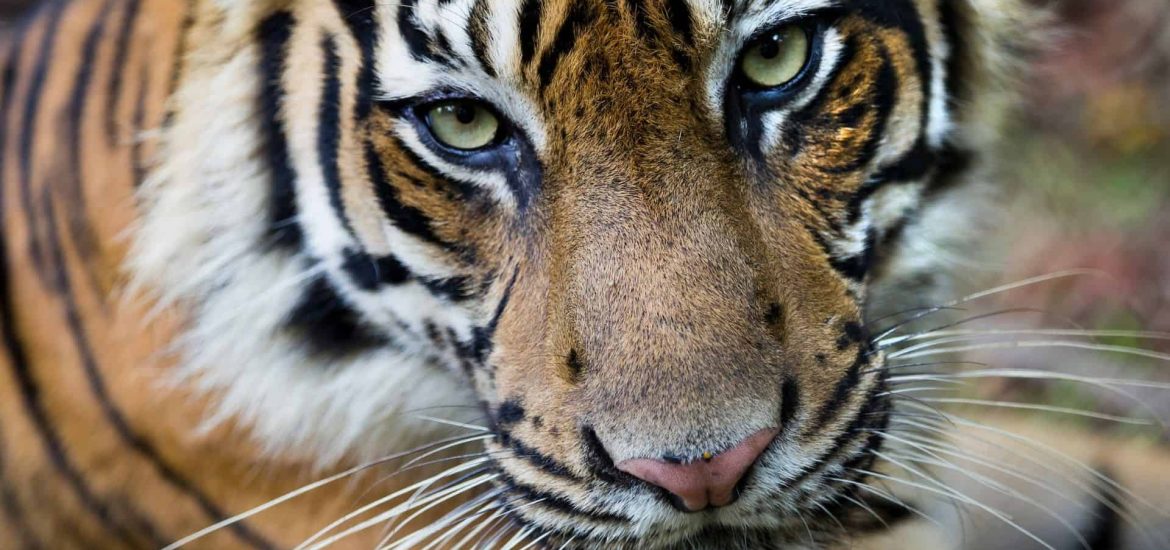 Gabon, Costa Rica call for new UN protocol on wildlife trade
The United Nations Commission against Crime Prevention and Criminal Justice meeting kicked off in Vienna on Monday with a call to create a new international agreement to end illegal wildlife trafficking that's fueled by organized crime.
That call comes from countries on two continents: Gabon in West Africa, and the Central American nation of Costa Rica. The joint statement asks for illegal trade to be placed within the scope of the UN Convention Against Transnational Organized Crime (UNTOC), as a fourth category alongside existing protocols for human trafficking, smuggling of migrants, and the illegal manufacture and sale of firearms.
Gabon and Costa Rica are spearheading the initiative because both nations are among the most biodiverse in the world, and are global leaders in conservation and the prevention of illegal wildlife trafficking.
"Wildlife crimes pose a threat to human and animal health, driving many species towards extinction, degrading entire ecosystems and their ability to sequester carbon, depriving governments of revenue, and exacerbating corruption, insecurity and poverty," said President Ali Bongo. "If we include the impacts of these crimes on ecosystems, then the World Bank estimates their value at a staggering $1-2 trillion a year."
Bongo's statement came as the Gabonese capital of Libreville was inundated by heavy rains that flooded parts of the city, underscoring the sobering consequences of climate change and the global failure to protect those very ecosystems.
Meanwhile, 10,000 kilometers across the sea in Costa Rica, President Carlos Alvarado noted how the failure to protect global forests and wildlife adds to the threat to human health, as evidenced by the ongoing COVID-19 pandemic.
"The world is still feeling the full brunt of a pandemic, which most likely had its origins in wildlife," said Alvarado. "We are advised that there are hundreds of thousands of new viruses that could spill over from wildlife to humans; we are struggling to combat climate change and staring down the loss of a million species. The illicit trafficking in wildlife is exacerbating all of these interrelated global crises."
The scale of the mounting risks demands a new and coordinated response, he said, adding that "it's time to treat wildlife crimes as the serious and highly destructive crimes that they are."
Their leadership was welcomed by leading wildlife NGOs coordinated by the Hong Kong-based Global Initiative to End Wildlife Crime (EWC). "Any new international agreement is always a heavy lift, but the time has clearly come to recognize the deadly consequences of wildlife trafficking, and to embed preventing and combating it into the international criminal law framework," said EWC chairman John Scanlon.
The most recent World Wildlife Crime report, issued last July by the UN Office on Drugs and Crime, noted that few countries are immune to illegal logging or the illicit trade in pangolins, tigers and other wildlife. Enforcement authorities have identified suspects from some 150 nationalities trading in nearly 6,000 different species, with the numbers illustrating the scope of cross-border organized criminal activity.
"Their illegal behaviors include laundering the proceeds of their crimes, corrupting officials or engaging in corrupt acts, and actively working to obstruct justice," the report said. "Such groups make use of sophisticated, complex transportation and finance networks."
Despite existing and available UNTOC tools, wildlife-related organized crime has not been a priority in most nations. Gabon, Costa Rica and those invited to align with them hope that elevating wildlife crime through a new protocol will mean it is treated as seriously as illegal munitions or human trafficking currently are.