The big picture is important, particularly for policymakers, but it's the local data that matters most to residents.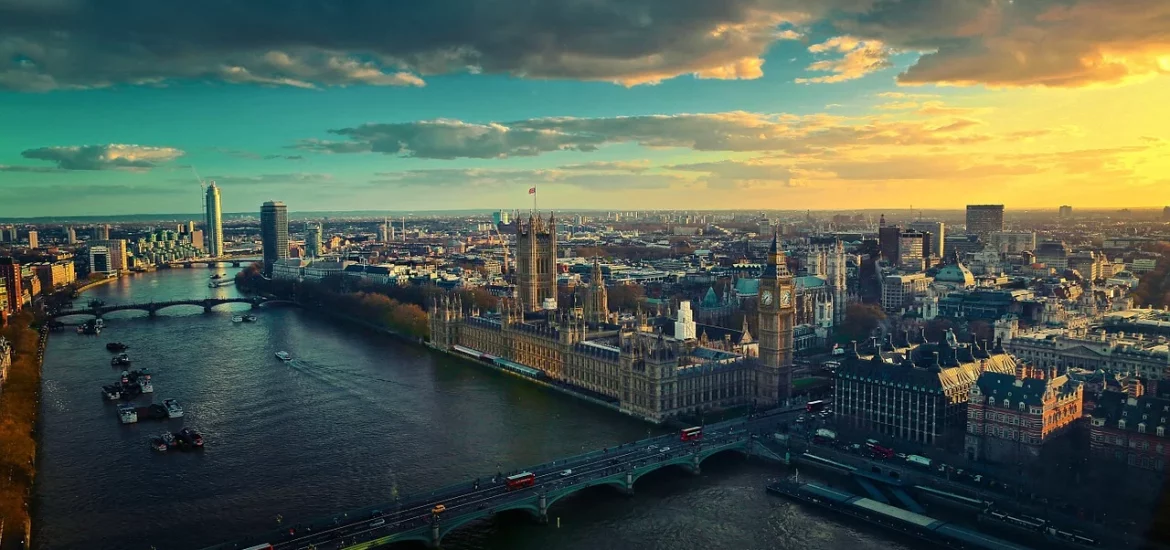 Citizens can help pinpoint pockets of badly polluted air in London and elsewhere
Photo: Pixabay/liushuquan
All the official data points to a dramatic improvement in London's air quality during the past five years, which is good news for all those living and working in the city. Yet few would deny that there are days when breathing in London's air can be intoxicating in the wrong sort of way.
In mid-January, Central London experienced such a day when the government warned people with lung or heart problems to avoid strenuous physical activity, while healthy people should "reduce physical exertion, particularly outdoors," until the dirty air cleared.
It was a thankfully rare occasion of "very high" pollution – ranking 10 out of 10 for potential harm – caused by cold, slack air trapping traffic and other emissions normally dispersed by the wind.
Days of hazardous air quality across London are now a rarity. Between 2016 and 2020, the number of Londoners living in areas with illegally high levels of nitrogen dioxide fell by 94%, while other types of air pollution also dropped significantly, according to government data. But while data, in this instance collected and analysed by the Environmental Research Group, plays a valuable role painting a picture of London as a whole, it is far from granular in flagging local pollution hotspots.
It's useful to know how, say, the London Borough of Merton compares with neighbouring Wandsworth or Camden in the north or Brentwood in the east. But what this data misses are how different pockets in the same borough can have different pollution levels: it can vary from one end of a high street to the other. At the time of writing, the PM10 particulate index at Speakers Corner, Marble Arch, was just two, while no more than 200 metres up Oxford Street, reading was 10.
Local pollution data matters most
The big picture is important, particularly for policymakers, but it's the local data that matters most to residents.
Around 40,000 deaths in Britain each year can be linked to air pollution, according to a 2016 study. That's a jaw-dropping figure, but the impact of pollution on other health challenges is also profound. It has been linked to cancer, asthma, stroke and heart disease, diabetes, obesity, and changes linked to dementia.
All of this has a high cost for those individuals who suffer, along with our health services and business. In the UK, these costs add up to more than £20 billion every year.
Yet, it is possible for individuals to make a real difference. They can consciously try to reduce their impact on the environment both by altering their behaviour and using their ability to exert influence on local and central government for change.
For example, PlanetWatch's unique approach relies on a community of PlanetWatchers to install and manage air quality monitors. As a result, this community-based approach can help to fill data gaps in governmental networks.
Robust and widespread data is essential to tackling the challenge we face. On a small scale, such data is imperative for individuals with health conditions, namely asthma. However, as a collective, air quality data can provide much needed insight into the distribution of pollution, better informing governments and large corporations in the fight against climate change.
Data to drive policy change
The data harnessed through air quality monitoring has huge potential to lead to policy changes on a hyperlocal level. For example, suggesting the best times to exercise outdoors in specific regions, or identifying specific days to avoid highly polluted locations.
So, for example, the pollution reading for Merton is helpful for the overall picture, but for residents in Raynes Park or by Mitcham Common or just of Wimbledon Broadway a local reading will have a far greater bearing on their personal health and well-being.
Highly localised pollution data would deliver more accurate evidence of the impact of new traffic measures, such as traffic lights, low speed limits, new bus routes and so on.
Companies like PlanetWatch that offer innovative community-based technology, leveraging "citizen science" to improve the global monitoring of air quality, have an important role to play supporting governments as they seek to reduce hazardous pollution.