Cities including Berlin, Madrid and Toronto ranked highly for climate actions that protect real estate assets and investment.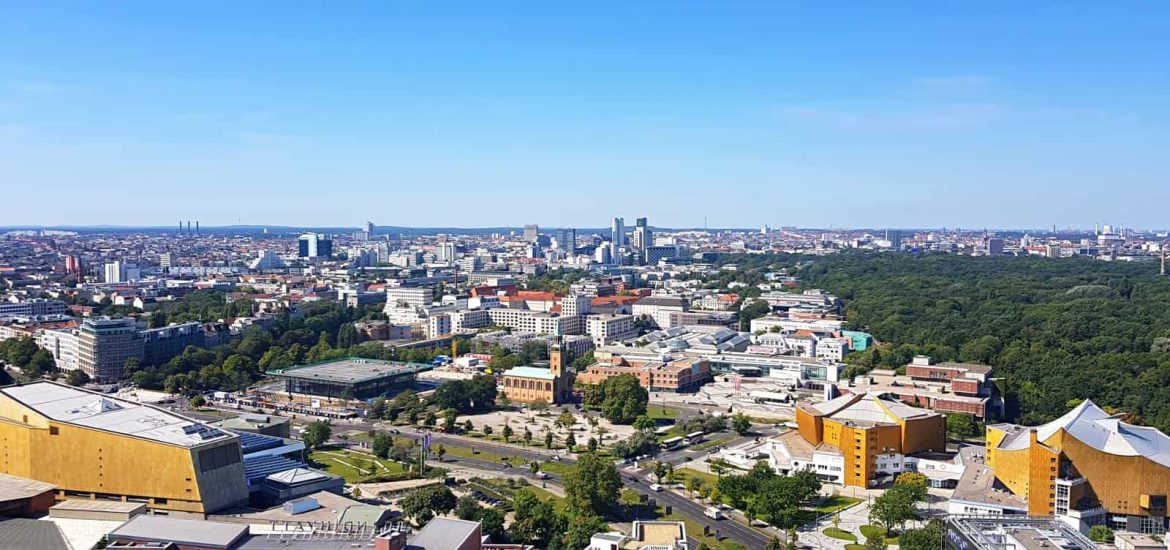 Berlin's buildings put it atop Climate Resilient Cities Index
There's much attention directed to the global cities most at risk due to climate change, but what do we know about the cities leading the way on climate resilience? Savills, the London-based real estate brokerage and investment firm, says there's plenty of optimism for places like Berlin, which ranked best overall among large, wealthier cities working toward successful climate transition.
Berlin topped the new Climate Resilient Cities Index along with Paris, Madrid and Toronto. Berlin's geography limits its risk to many climate impacts but it also has one of the highest proportions of green-certified buildings. All told, there were 23 cities—from Cairo to Dubai, and Miami to Sydney—assessed for the climate threats they face and the measures they're taking to protect the value of real estate in their cities.
"Although they may still be vulnerable to significant climate hazards, their geographic positions, combined with other factors including city authorities having a plan to mitigate risk and higher proportions of 'green' real estate, make them the most resilient overall of the cities," said the report.
Savills based their results on current factors, including the last decade in rainfall and temperature, how high they are above sea level, on average, and their access to groundwater resources. The disaster risk for both the present and future were assessed, including projections for extreme heat, sea level rise, coastal flooding and freshwater availability through 2050.
But despite the real estate mantra, location isn't everything. Not when it comes to climate.
Cities can't change their geographic locations, but the company also calculated a city's real estate resilience on the basis of action: how the municipal authorities, as well as the country's officials, plan to manage and limit climate impacts. "It also measures the city's share of green certified building stock; important too given the role carbon plays in accelerating climate change more broadly," the company said.
On a per capita basis, New York, Berlin and Beijing have the highest marks for green building standards. Toronto, Shanghai, Los Angeles and Madrid also were among the top performers for these standards, which become increasingly important as real estate investors seek to protect assets and promote sustainable practices.
Yet even New York and Berlin have a low proportion of green-certified buildings, reflecting the slow global progress on fighting climate change overall.
"In a city where the climate stability risk is high and real estate resilience low, this could affect the attractiveness of its markets, as major institutional investors already consider climate risk as part of their ESG (environmental, social, and corporate governance) strategies," says Robert Godfrey, the Director in Strategic Investment Advisory for Savills.
"Investors may increasingly seek more resilient and green real estate in climate stable cities, but at the moment they will be competing over relatively few buildings that meet all those current and future needs."
Savills said its research highlights that even in "good" cities, there's still much work to be done to reduce carbon emissions and improve sustainability standards.