"The deadly impacts of climate change are here and now. Loss and damage can no longer be swept under the rug," says UN chief António Guterres.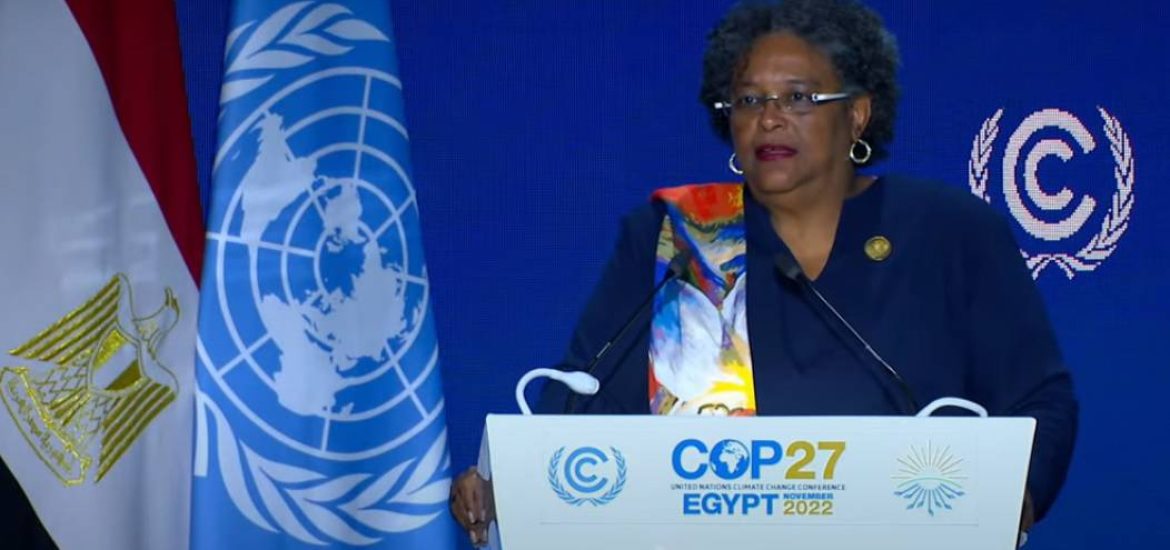 At COP27, leaders put loss and damage funding in focus
Loss and damage funding is finally on the agenda at the 2022 United Nations Climate Change Conference (COP27) in Egypt, after years of pressure from small island nations and developing countries already dealing with a climate emergency.
"The deadly impacts of climate change are here and now. Loss and damage can no longer be swept under the rug," said United Nations Secretary General António Guterres, speaking at the opening of the two-day Climate Implementation Summit on Monday. "It is a moral imperative. It is a fundamental question of international solidarity – and climate justice."
Establishing a responsibility for loss and damage funding, and the facility to execute it, is meant to assist nations that have historically contributed the least to climate change. Quite apart from efforts to establish a global energy transition, or fund efforts to mitigate or adapt to future climate impacts, loss and damage is targeted toward the climate catastrophes that already are occurring.
The V20 nations, a group of the world's most climate-stressed countries, have lost an estimated $525 billion in the last 20 years due to the impacts of climate change. Guterres called on global governments to tax the windfall profits of fossil fuel companies directly linked to the climate emergency, and redirect the money to people suffering loss and damage caused by the climate crisis. He said he considered the issue a "litmus test" of the world's commitment to success at COP27.
The Warsaw International Mechanism for Loss and Damage was agreed to in 2013 at COP19 in Poland, to help nations most vulnerable to the impacts of climate change. The Santiago Network to advance those goals, established in 2019 at Chile's COP25 in Spain, was further developed at COP26 in Glasgow, Scotland. But nearly a decade later, nations already dealing with climate crises have yet to see meaningful action on funding.
Kenyan President William Ruto, speaking at COP27 on Monday, made clear the impacts to an African continent disproportionately affected by climate crisis but responsible for only 3% of the pollution responsible for climate change.
"The State of Climate in Africa report lays it bare," said Ruto, citing the September World Meteorological Association projections of up to 700 million displaced Africans by 2030 because of water stress. Africa's climate is warming faster than other places on the planet, and its coastal sea level rise is higher than the global average.
"It is estimated that by 2050, climate impacts could cost African nations US$50 billion annually," Ruto added, noting that the Horn of Africa, including his own nation, is currently experiencing the worst drought in 40 years.
Ruto, as with other leaders, called on COP27 delegates to act on loss and damage and honor their commitments. Among them was Barbados Prime Minister Mia Mottley, above, a loss and damage advocate who praised Denmark, Belgium and Scotland for allocating funds for developing countries, but called for much more — including reform of multilateral development banks.
Mottley added that not all loss and damage funding should come from states themselves. Oil and gas companies, alongside actors within the industries that facilitate them, should be held accountable for the damage caused by the fossil fuel energy sector.
"How do companies make $200 billion in profits in the last three months and not expect to contribute at least 10 cents on every dollar to a loss and damage fund?" Mottley asked. "This is what our people expect."