Energy experts argue nuclear power should be a major component of our rescue from a more meteorologically destructive world.

UNIPCC report highlights urgent need for carbon-free power
A global climate catastrophe is becoming unavoidable, the United Nations' Intergovernmental Panel on Climate Change warned earlier this month, unless nations worldwide begin to enact "rapid, far-reaching and unprecedented changes in all aspects of society."
As the UNIPCC report spelled out, failing to rein in global CO2 emissions considerably will cause global temperatures to rise beyond a manageable limit of 1.5 Celsius above pre-industrial levels. Any increase beyond that will increase the risk of extreme weather events like tornadoes, lead to prolonged droughts and freshwater scarcity, cause heatwaves and devastating desertification, result in massive loss of biodiversity, and see polar ice melt and sea levels rise catastrophically.

Yet despite the urgency of tackling the human causes of climate change, most governments' efforts to reduce CO2 emissions in electricity generation continue to be half-hearted. Fossil fuels continue to be burned with wanton abandon, not least because the powerful fossil fuel lobby wields considerable influence with policymakers in both developed and developing nations and continues to resist meaningful climate action.
While more and more governments and private companies across Europe embrace renewables such as hydro, wind and solar, many industry experts believe decarbonization efforts will continue to remain inadequate unless nuclear power is allowed to make a resurgence in the electricity packages of developed nations. "Many [people] are aware nuclear energy is a clean, low-polluting, low-carbon energy source, capable of generating electricity in harmony with renewables, and a contributor to the solution of climate change," stresses Abel J. Gonzalez, a senior adviser to Argentina's Nuclear Regulation Authority.
Unlike coal-fired plants, nuclear plants emit no carbon because power is generated via nuclear fission rather than chemical burning. "Switching from coal to natural gas is a step toward decarbonizing, since burning natural gas produces about half the carbon dioxide of burning coal," explains Richard Rhodes, the award-winning author of a highly informative new book Energy: A Human History.
"But switching from coal to nuclear power is radically decarbonizing, since nuclear power plants release greenhouse gases only from the ancillary use of fossil fuels during their construction, mining, fuel processing, maintenance, and decommissioning – about as much as solar power does, which is about 4 to 5 percent as much as a natural gas-fired power plant."
By operating around the clock, nuclear plants offer a constant supply of carbon-free power – avoiding the issues of intermittency which plague renewables like hydro, wind and solar. The latter can only produce electricity depending on weather conditions and other factors, while nuclear offers baseload consistency.
Without this baseload option, providing sufficiently large amounts of electricity through renewables alone would require vast numbers of dams, wind turbines and solar farms around the planet. These would need to be deployed across large swathes of space on land and offshore, risking negative impact on available land and water use. Hydropower dams, for instance, are notorious for affecting fragile aquatic and marine ecosystems, to the extent that many environmentalists are dead-set against them.
As a result, many experts see nuclear power as one of the best options for large-scale decarbonization. "[N]uclear power can be, and should be, one major component of our rescue from a hotter, more meteorologically destructive world," stresses Rhodes, who has been a visiting scholar at Harvard, MIT and Stanford University.
Yet nuclear power remain anathema to many policymakers across the developed world. Despite the manifest benefits of nuclear power, Gonzalez observes, "people also feel that such advantages do not compensate for its radiation menaces: radioactive discharges, radioactive waste, accidental releases."
Such fears, however, are misplaced, the Argentine expert insists. But, people also feel that such nuclear advantages do not compensate its radiation menaces: radioactive discharges, radioactive waste, accidental releases. He points to recent reports, such as one produced by the United Nations Scientific Committee on the Effects of Atomic Radiation (UNSCEAR).
"[T]he main outcomes of these reports are this: Radiation from nuclear power is minimal," notes Gonzalez, who has been the country representative of Argentina to the U.N. nuclear body since 2006. "In fact, radiation from other electricity sources is higher, nuclear accidents have not changed this picture, and, in any case, health effects are not attributable to low radiation levels."
Radiation exposure during a full nuclear fuel cycle "is one in 10,000 of the radiation exposure from natural sources, [according to] one UN document. Even the Chernobyl accident doesn't change the picture," Gonzalez explains. "Radiation is not coming from nuclear; it is coming from other sources like natural causes, uses of medicine, etc. Other electricity sources deliver more radiation exposure than nuclear power plants," he goes on, citing the results of recent U.N. studies.
"Among the various sources for generating electrical energy, the source that delivers the highest radiation exposure to people is not nuclear; it's coal. The coal cycle contributes more than one half of the total exposure due to electricity generation, which comes from two types: radium and radon. Nuclear is just one fifth," Gonzalez says. "The same type of radioactivity (radium and radon) is present in natural gas as well – few people know this – and in oil pipes, [which] are full of radium and radon. Electricity generation worldwide is dominated by coal. So you can say that coal produces more radiation because it produces more electricity."
Nor are solar and wind power free of some radiation, either, he adds. "Radiation exposure from the installation of electrical power has come as a really big surprise [in a recent U.N. report]: by far the largest amount of radiation exposure was found in the construction of solar power plants and wind power plants," he says. "This was clearly shown by the United Nations. But why does this happen? How and why do solar and wind expose people to radiation? For the very simple reason that they require a lot of materials, particularly rare earth metals, and the mining of this low-grade ore generates high radiation exposures."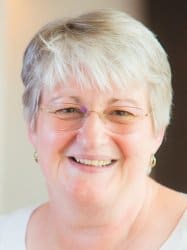 It does not help that public perceptions about nuclear power have been shaped largely by sensationalized media coverage of disasters in Chernobyl, Ukraine, and Fukushima, Japan, as well as apocalyptic movies featuring nuclear weapons as cataclysmic forces of destruction.
In trying to further shape those perceptions, anti-nuclear organizations such as Greenpeace have been accused of misleading public debate over nuclear projects such as the Akademik Lomonosov floating nuclear power station in Russia. In an interview with the Verge earlier this year, nuclear safety expert Dale Klein criticised Greenpeace for employing rhetoric that "has no basis in science" in its campaign against the vessel, which has now been deployed to the Siberian Arctic. He went on to say "it's really just meant to scare people when you use those kinds of statements."
"Unfortunately, in the public mind, (civilian and military nuclear power) cannot be separated," observes Prof. Geraldine Thomas, an expert in molecular pathology at Imperial College London. A prominent science communicator in the United Kingdom, the academic, who works at the university's Faculty of Medicine, Department of Surgery & Cancer, has been a vocal proponent of a level-headed public debate on the benefits of nuclear energy.
The nuclear industry's own messaging does not always help matters, either. "There is a constant emphasis in the industry on safety, but that's just making everybody feel that what we've been doing before was unsafe," Prof. Thomas argues. "If you need to make it safer, it's [assumed to be] incredibly risky. The association of hazard with risk is actually in the public mind down to belief rather than scientific evidence," she says.
"We have a huge problem with communication," Prof. Thomas adds. "We use too much jargon, there's lots of political football. There is a lot of misinformation about it on the Internet and very little understanding of science."
That lack of understanding could be one critical factor holding humanity back from a carbon-free energy future.