As it seeks to reduce its carbon emissions the European Union is betting on hydrogen as a replacement for fossil fuels.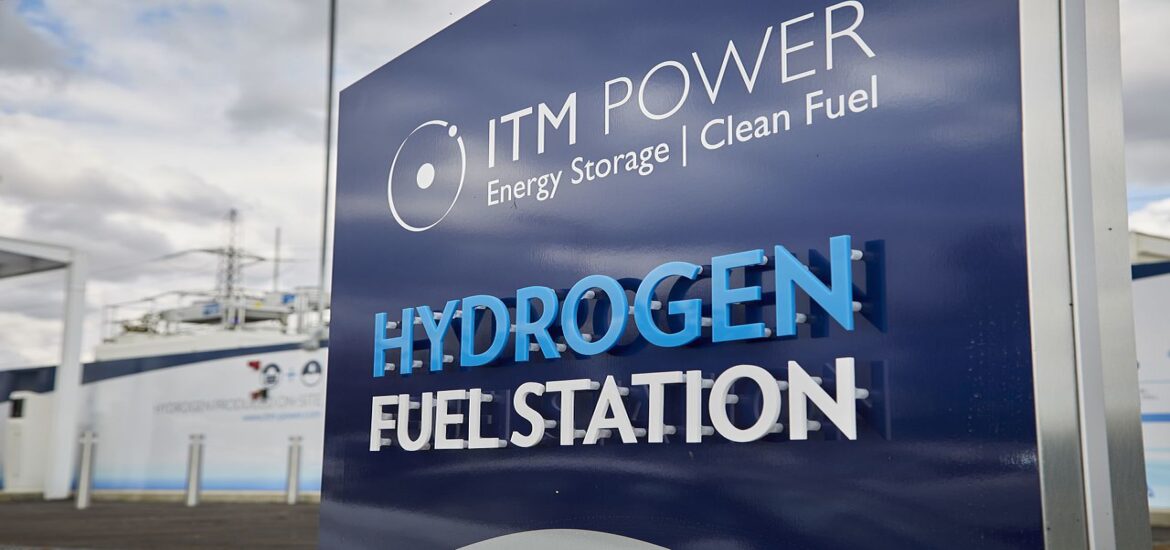 EU clean hydrogen drive finds partners in Kazakhstan and the UK
Photo: Alister Thorpe/Wikimedia Commons (CC BY-SA 4.0)
As it seeks to speed up efforts to reduce its carbon emissions, the European Union is placing a major bet on hydrogen as a replacement for fossil fuels like oil, and for good reason: hydrogen emits no CO2, so provided it is produced using clean energy sources, the fuel could make a significant impact in the global race against climate change.
As the first step in that direction, the European Commission released a dedicated Hydrogen Strategy last year. As the Commission explains: "The aim of the strategy is to decarbonize hydrogen production — made possible by the rapid decline in the cost of renewable energy and acceleration of technology developments – and to expand its use in sectors where it can replace fossil fuels." According to the Strategy, hydrogen's share of the European energy mix should grow from 2% at present to 14% within the next three decades, with production of the fuel source driven by initiatives like the multicountry HyDeal Ambition plan.
More recently, the European Parliament in May embraced "green" hydrogen produced from renewable sources as part of Europe's energy transition, after a legislative initiative led by rapporteurs Jens Geier (S&D) and Hildegard Bentele (EPP) from the Industry and Environment committees culminated in MEPs voting overwhelmingly in May to support and expand the Commission's hydrogen strategy. Brussels' embrace of green hydrogen has been welcomed by experts and advocates of green energy sources alike.
"Hydrogen has the potential to fuel cars, buses and airplanes, heat buildings and serve as a base energy source to balance wind and solar power in our grids," notes John Ballantine, a professor of international business at Brandeis University in the United States. "Germany sees it as a potential substitute for hard-coal coke in making steel. It also offers energy companies a future market using processes they know. It can be liquefied, stored, and transported through existing pipelines and LNG ships, with some modifications."
However, while the European Commission and the European Parliament see hydrogen produced using clean, renewable energy sources as a building block of the continent's post-carbon future, the debate at the EU member state level is still ongoing as to how to create industrial quantities of the gas. Hydrogen is produced through a process of electrolysis, in which machines known as electrolyzers use electricity to split water into hydrogen and oxygen ions, but hydrogen fuel's ultimate carbon footprint depends on the energy source used to produce that electricity.
At present, most hydrogen in the EU is produced using fossil fuels. As green hydrogen is more expensive to make, coal-dependent Central and Eastern European members such as Poland widely prefer less climate-friendly "grey" hydrogen and don't want to see their output excluded from the mix. "It is critical for our region that this [EU] legislation is color-blind and does not discriminate between different 'types' of hydrogen," said Michał Kurtyka, Poland's Minister of Climate and Environment.
And yet, even as Brussels and EU member states wrangle over the colors of the hydrogen they hope will replace oil and coal as a fuel source, European companies are making ambitious strides towards expanding production of truly clean hydrogen outside the EU. In Kazakhstan, for example, the German-Swedish firm Svevind Energy announced in June that it was working with the Kazakh Invest National Company on the world's largest green hydrogen complex, powered by 45 GW of wind and solar energy installed in the vast Central Asian nation. That renewable energy "will feed 30 GW of electrolyzers to produce about three million tons of green hydrogen every year," according to the companies, while extra electricity output would likely be fed into the electric grid of the region's largest economy.
Kazakhstan's multibillion-dollar green hydrogen project will take a decade to complete and, as currently envisioned, will easily surpass most other major clean hydrogen projects currently being considered worldwide. The Asian Renewable Energy Hub in western Australia, for example, plans to use 26GW of wind and solar capacity to produce 1.8 million tons of hydrogen per year, while Oman revealed plans in May to produce a green hydrogen plant on the Arabian Sea that would use 25GW of renewable energy to power 14GW of electrolyzers.
Italy's Eni, which has been operating in Kazakhstan since 1992, is also in talks with Kazakhstan's KazMunaiGas to develop hydrogen capacity, having already built a combined 150 MW of renewable energy capacity spread across two wind farms and a PV plant in the country. Like Oman and EU member states such as Poland, Kazakhstan's economy is currently built around the extraction of fossil fuels, but unlike Poland, the Central Asian nation has made it clear it is willing to make substantial investments in renewable capacity to produce sustainable green hydrogen.
In the United Kingdom, France's EDF is also looking to use spare energy from the planned Sizewell C nuclear power plant to produce "pink" hydrogen, answering the question of what to do with the $28 billion power station's baseline output when intermittent renewable energy sources are feeding electricity into the grid. The UK, despite leaving the EU, shares continental Europe's aspirations for clean hydrogen, with a goal of 5 GW of production by the end of the decade. According to the French energy company, Sizewell C could help power a 1 GW electrolyzer and produce enough hydrogen for 80,000 cars, all while powering six million homes.
Across the English Channel, policymakers insist nuclear power, alongside renewables, is key to producing clean hydrogen in France itself as well. A number of energy experts agree that nuclear technology is ideal for producing clean hydrogen in future, both in Europe and farther afield. "The amount of clean hydrogen that we're going to need to really decarbonize our economic sectors is just immense," according to Elina Teplinsky, a Washington-based expert who focuses on nuclear projects. "We need all of the hydrogen production sources that are available — we're going to need nuclear."
While hydrogen could solve the riddle of how to store energy and power industries as European economies transition to renewables, this emerging fuel source is only as clean as the energy used to produce it.