Climate change is already affecting every region on Earth. The changes will increase with additional warming.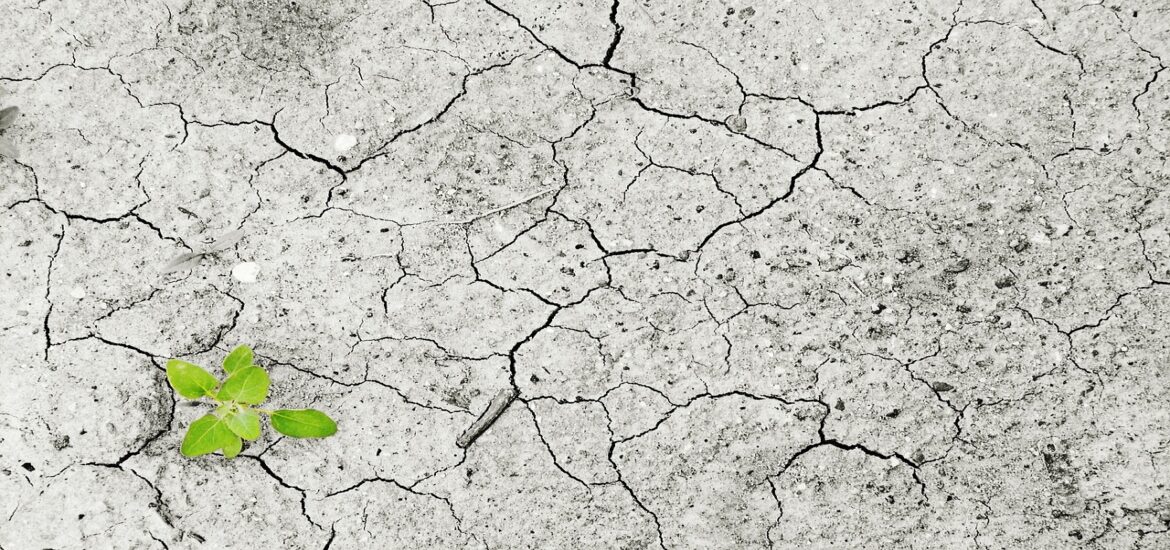 The UN has sounded a 'code red' on 'accelerating' climate change
Photo: Pixabay/andreas160578
Climate change is speeding up and nearing a tipping point with catastrophic weather events and other harmful environmental effects becoming irreversible in coming years, the Intergovernmental Panel on Climate Change has warned in its latest report.
In fact, the prospects of our planet in the near future are so dire that the United Nations-affiliated team of experts behind the report have sounded a "code red for humanity."
"Many of the changes observed in the climate are unprecedented in thousands, if not hundreds of thousands of years, and some of the changes already set in motion — such as continued sea level rise — are irreversible over hundreds to thousands of years," the IPCC stressed in a statement.
Our chances of crossing the global warming threshold of 1.5°C in coming decades are much higher than generally assumed and the only way to avert the eventuality of a climate warming beyond manageable levels is to achieve rapid and large-scale reductions in greenhouse gas emissions, the experts write.
"Climate change is already affecting every region on Earth, in multiple ways. The changes we experience will increase with additional warming," noted Panmao Zhai, co-chair of the IPCC Working Group I, which published the report.
Since 1850-1900, when industrialization kicked into high gear, emissions of greenhouse gases from human activities have already caused a warming of around 1.1°C. Temperatures worldwide continue to rise and averaged over the next 20 years they will likely reach or surpass the target of 1.5°C, the IPCC says.
"The alarm bells are deafening," commented António Guterres, the UN's secretary-general. "This report must sound a death knell for coal and fossil fuels, before they destroy our planet."
Among the most immediate adverse effects of climate change are prolonged droughts in some areas, excessive rainfall in others, as well as frequent and long-lasting heatwaves that can devastate crops, reduce biodiversity and cause a health crisis in countries unprepared for excessive heat.
A changing climate will also trigger devastating forest fires of the kind that Greece is currently experiencing. As the Mediterranean country is suffering from the worst heatwaves in decades, nearly 600 wildfires were raging on August 9 all around the nation.
Over time a warmer planet will also see polar ice sheets melt and sea levels rise, inundating numerous small islands and low-lying coastal areas worldwide. At the same time, further warming will accelerate the thawing of permafrost and lead to the loss of seasonal snow cover across entire regions.
"Changes to the ocean, including warming, more frequent marine heatwaves, ocean acidification, and reduced oxygen levels have been clearly linked to human influence. These changes affect both ocean ecosystems and the people that rely on them, and they will continue throughout at least the rest of this century," the IPCC says.
However, there is still time for us to mitigate the worst effects of climate change through drastic reductions in emissions of carbon dioxide and other greenhouse gases over the coming years.
The most immediate benefits of reducing CO2 emissions significantly in a sustained manner will be cleaner air quality while it will take two to three decades for global temperatures to stabilize.
"Stabilizing the climate will require strong, rapid, and sustained reductions in greenhouse gas emissions, and reaching net zero CO2 emissions," Zhai said. "Limiting other greenhouse gases and air pollutants, especially methane, could have benefits both for health and the climate."