"We are already experiencing a "mass ageing" of water storage infrastructure," the UN warns.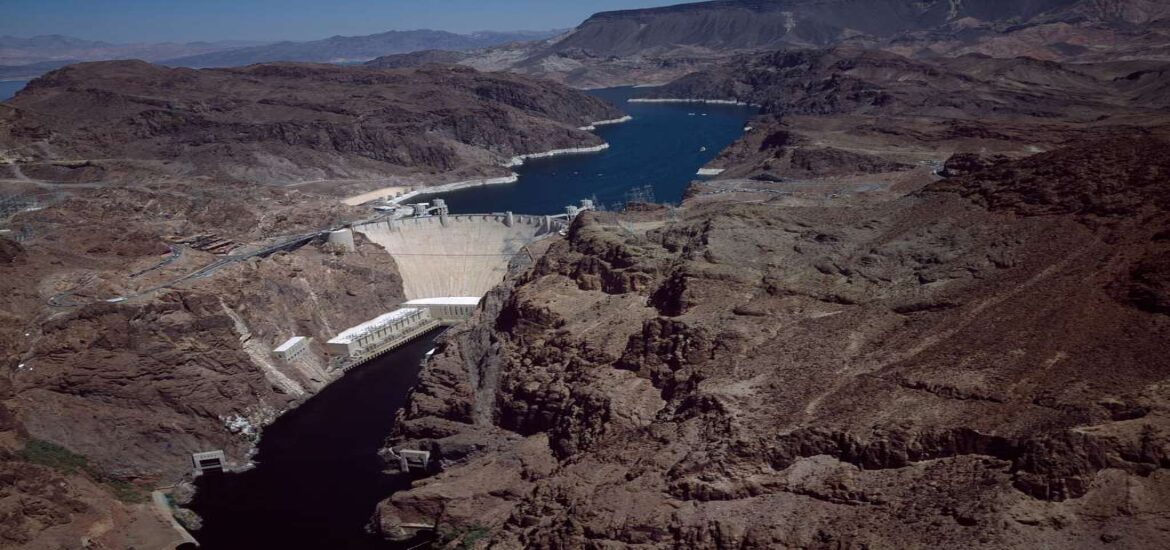 Ageing large dams pose threats to people downstream
The 20th century saw numerous large dams built around the world as demand for cheap electricity grew. Yet many of these ageing dams are in such poor state that they are increasingly posing threats to people living downstream from them, says the United Nations.
Experts at the United Nations University's Institute for Water, Environment and Health (UNU-INWEH) in Canada analyzed 58,700 large dams worldwide to see how well they have been holding up since their construction between 1930 and 1970. Many of them were designed to last for between 50 and 100 years and so they are showing signs of ageing.
As they continue to be battered by winds, downpours and other climatic forces, these ageing dams could potentially start to leak and even collapse, inundating nearby areas with water. That is why there is a need for increased attention to maintenance, but many governments have been neglecting the issues.
"[M]any of the large dams constructed [decades ago] are aging, and hence we are already experiencing a "mass ageing" of water storage infrastructure," the experts note in their report.
"Ageing signs include increasing cases of dam failures, progressively increasing costs of dam repair and maintenance, increasing reservoir sedimentation, and loss of a dam's functionality and effectiveness — 'strongly interconnected' manifestations," they explain.
Dams that have been well-designed, soundly constructed, and well-maintained can reach 100 years of service, but even so more and more old dams will soon need to be decommissioned, especially in Europe and the United States, "as economic and practical limitations prevent ageing dams from being upgraded or if their original use is now obsolete," the experts say.
Large dams are routinely used for more than just electricity generation. They have been tools for ensuring a steady supply of water, aiding in irrigation and flood control, and affording people with chances of recreation. Globally, old dams hold as much as 8,300 cubic kilometers of water, which would be enough to cover about 80% of Canada's entire landmass under a meter of water.
The collapse of even one large dam can cause an environmental cataclysm in its area. Yet increasing environmental stressors, fueled partly by climate change, continue to undermine ageing infrastructures, which could have dire consequences if the dams collapsed or their reservoirs burst.
"Underlined is the fact that the rising frequency and severity of flooding and other extreme environmental events can overwhelm a dam's design limits and accelerate a dam's ageing process," warns Vladimir Smakhtin, a co-author of the study who is director of UNU-INWEH. "Decisions about decommissioning, therefore, need to be taken in the context of a changing climate."
The construction of large hydroelectric dams surged in the middle of the last century and peaked in the 1960s-1970s, especially in Asia, Europe and North America, followed by Africa in the 1980s.
More than half of the world's large dams (specifically 32,716 large dams, or 55% of the global tally total) are in China, India, Japan, and the Republic of Korea with China alone possessing 23,841 large dams. Most of them will reach the 50-year threshold soon, as will many large dams in Africa, South America, and Eastern Europe.
"This problem of ageing large dams today confronts a relatively small number of countries — 93% of all the world's large dams are located in just 25 nations," says Duminda Perera, a senior researcher.
However, few large dams have been decommissioned so far. One reason is that decommissioning can negatively impact people economically and socially because of the important functions they often serve despite the ecological harm they may be causing by impacting riverine ecosystems.
"A few case studies of ageing and decommissioned large dams illustrate the complexity and length of the process that is often necessary to orchestrate the dam removal safely," explains Prof. R. Allen Curry, another coauthor of the study.
"Even removing a small dam requires years (often decades) of continuous expert and public involvement, and lengthy regulatory reviews," Curry adds. "With the mass ageing of dams well underway, it is important to develop a framework of protocols that will guide and accelerate the dam removal process."