A key issue on the agenda at the summit will be how to ensure that this decarbonization process is fair for all.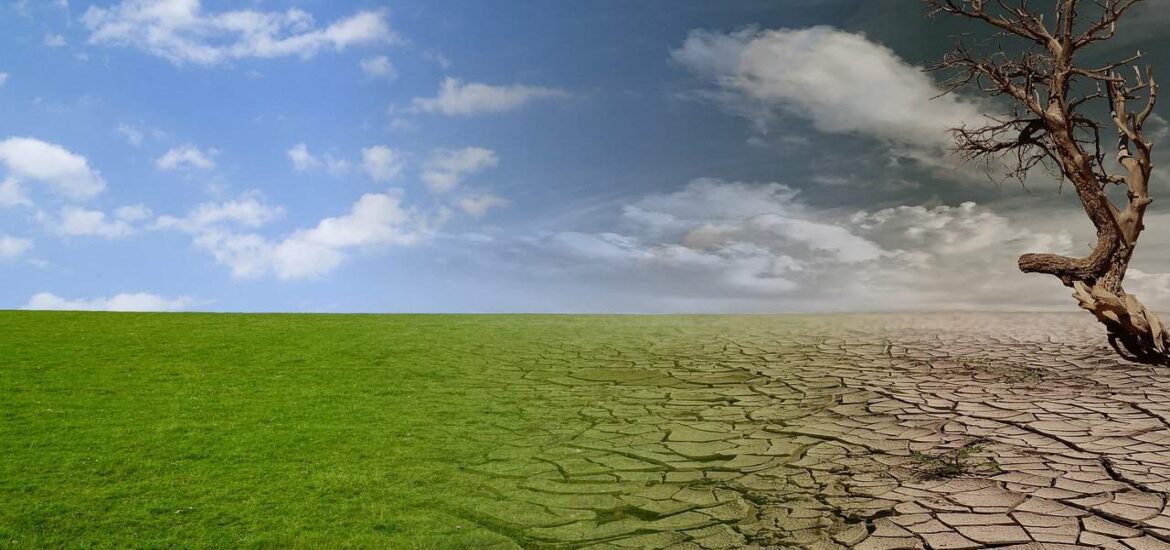 COP26 UK: a failure in leadership on the Just Transition
By Abigail Martin and Max Lacey-Barnacle
Later this year, the United Kingdom will host the United Nations climate change conference (COP 26), where parties will discuss the complexities of decarbonising the global economy to keep global temperature increase well below 2 °C or at 1.5 °C above pre-industrial levels. A key issue on the agenda will be how to ensure that this decarbonisation process is fair for all.
On this matter, the UK is in a poor leadership position. The UK Parliament now has department-specific recommendations from the UK Climate Change Committee (CCC) for how to drive progress on key milestones across Whitehall, including "the need for a Just Transition" to ensure the burdens and benefits of building a net-zero society are allocated fairly.
Most of these departmental milestones have gone unmet in the past two years, in part due to the coronavirus, as detailed in the CCC's recent progress report. However, the UK Treasury has begun assessing the impacts of decarbonisation for consumers and workers, including protection against price increases of low-carbon energy and consumer goods, as well as fairness in opportunities for vulnerable workers in the move from high-carbon to low-carbon jobs.
Still, there seems to be no central government leadership for a Just Transition strategy that engages the public, businesses, cities and local authorities. Absent legislative or institutional commitments on a Just Transition, many groups across the UK are left without adequate representation, leadership and coordination in managing the shift away from fossil fuels.
In this vacuum, businesses and unions are self-organizing. After Scottish and Southern Energy published a Just Transition strategy, many UK companies now face pressure to produce similar plans. UK unions are weighing in too, with Prospect launching their Just Transition Plan for the UK Power Sector. The centre-right think tank Onward recently launched a new cross-party initiative, the 'Getting to Zero' Commission, demonstrating bipartisan support for confronting the challenges of who wins and loses and at what cost in rapid decarbonisation.
A more comprehensive approach developed under an independent body with inclusive, upstream stakeholder engagement processes can ensure the UK's pursuit of a net-zero society does not exacerbate social and environmental injustices. Such an independent body must be premised on an explicit social and environmental justice framework and designed to incorporate meaningful public deliberation and diverse stakeholder participation. These features will enable the UK to articulate robust commitments to a Just Transition, maintain momentum towards meeting climate policy goals and broaden its international leadership on this issue.
UK leadership during growing momentum for Just Transition strategies
With the signing of the Silesia Declaration in 2018, a number of new governmental bodies, independent commissions or advisory groups emerged to address the challenges of a just low-carbon energy transition. Spain's Plan Del Carbon , Germany's Coal Exit Commission and New Zealand's Just Transitions Unit demonstrate strong Just Transition commitments.
Scope and structure vary across these initiatives, but outcomes are tightly linked to how an initiative is framed and embedded in deliberation with affected groups. As the Silesia Declaration emphasises, a country's transition strategy should constitute "a participatory and representative process of social dialogue involving all social partners" to determine the substantive of a Just Transition.
Prioritising inclusive stakeholder engagement can play an important role in whether policy initiatives enjoy public backing or backlash. Participatory processes are also consequential for governments and businesses to recognize the full extent of the impacts of climate policies and decarbonisation processes. Although the concept has traditionally paid attention to compensation and training for affected workers, Just Transitions are more broadly about strengthening social protection as a part of economic policy.
This means addressing the plight of vulnerable groups who may need special consideration amid a broader set of tensions between environmental and employment policy.
A handful of more recent initiatives feature inclusivity and upstream social dialogue. Scotland's Just Transition commission has pressed for urgent societal engagement in the development of transition plans with a broad array of stakeholders. New Zealand's Just Transition unit has pioneered a community consultation process in the Taranaki 2050 Roadmap, which transitions that region's economy away from a reliance on new offshore oil and gas. As the New Zealand initiative shows, meaningful deliberation requires large investments in time and money to build relationships and common purposes — fundamental to the success of any substantive planning decision.
Such approaches are in stark contrast to the current approach in the UK. Despite Scotland's Just Transition commission and Wales' proposed Climate Justice Advisory Group, the lack of initiatives in Northern Ireland or England underscores the need for a UK-wide Just Transition body.
The need for a UK Just Transition commission
The UK is positioned to advance Just Transitions at COP26. Failure to do so may jeopardise its ability to realize socio-environmental Just Transition policies. The UK Treasury's review of transition costs will provide a foundational step for formulating the CCC's recommendations on how transition costs can be shared fairly to protect households from potential price hikes associated with low-carbon electricity.
However, attention to groups with other vulnerabilities in low-carbon transitions is lacking. The creation of a 'Task Force Net-Zero' by the UK government as part of its 10-point plan for decarbonisation to meet net-zero targets demonstrates a general willingness to improve public oversight of the UK energy transition. Even so, nothing has emerged yet that explicitly confronts the Just Transition. If Prime Minister Boris Johnson truly intends for the UK to 'serve as a launchpad for a global green industrial revolution', his government must show leadership on how it will navigate to a net-zero economy in a socially just manner.
We propose that Government should form a UK Just Transition Commission with the following principles, objectives, processes and structures:
Addressing the diverse impacts of low-carbon transitions – A commitment to pursuing just transitions for groups who may suffer from the diverse impacts of the transition;
Ensuring open engagement – An inclusive planning process ensuring that the commission fosters social dialogues that enable the co-design of plans and policies;
Realising a green recovery – An alignment with green Covid-19 recovery and just transition planning to ensure protection and opportunities in communities that need it most;
Creating a Just Transition Observatory – An independent expert body tasked with monitoring a set of indicators to understand the impacts of transitioning away from fossil fuels for diverse UK publics
The UK has been a global leader on climate change policy, for example by becoming the first country in the world to pass legislation to reach net zero emissions by 2050. Yet it lags behind on critical Just Transition efforts, appearing blind to the Scottish Parliaments and Welsh Assembly's own desire to integrate these concerns into a UK-wide policy framework for rapid decarbonisation as well as the growing momentum amongst unions and businesses to plan for a Just Transition.
In order to demonstrate commitment to and leadership within the union, and to maintain its global leadership in climate change efforts, a UK-wide commission that makes inclusive participation paramount to advancing Just Transitions must become a reality.
Dr. Abigail Martin and Dr. Max Lacey-Barnacle work at the Science Policy Research Unit at the University of Sussex Business School in the United Kingdom