"Russian aggression against Ukraine must convince all politicians to consider this issue in a new way."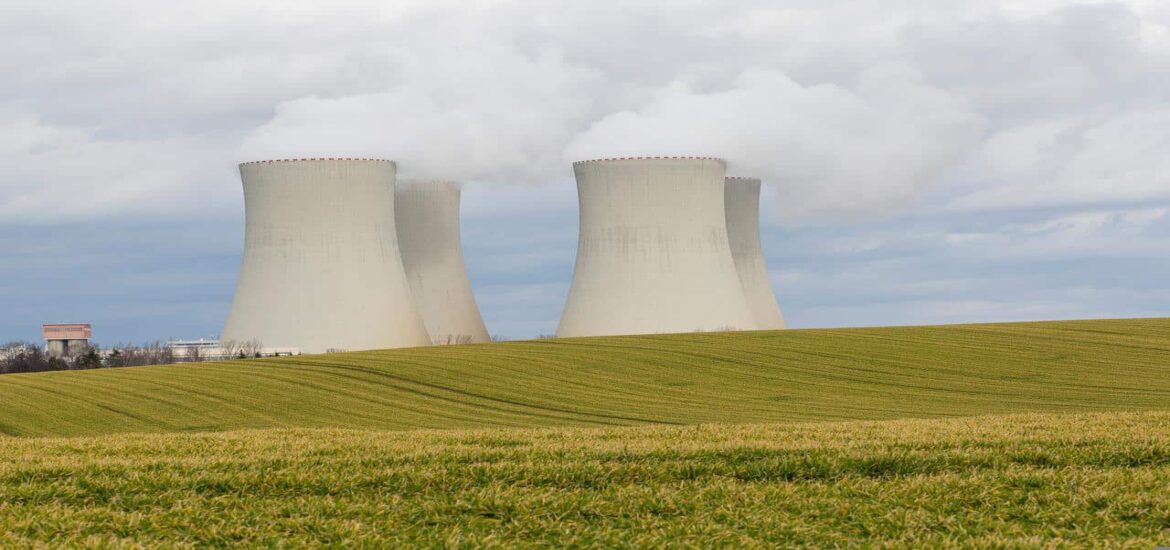 Chronic gas shortages are causing Germany to rethink its stance on nuclear energy
Germany's plans to shut down its last three nuclear plants by the end of this year could be scrapped now that soaring oil and gas prices are putting a strain on European economies and standards of living.
Like all nations within the EU, Germany, which boasts the grouping's largest economy, is facing an energy crisis and policymakers are scambling to find alternative sources of power ahead of the coming winter. Nuclear energy is now being seen as the best available option for homegrown power generation.
The invasion of Ukraine by Russia, one of the world's largest suppliers of oil and natural gas, has created an energy crisis in Europe as President Vladimir Putin has retaliated to EU sanctions on Russia by turning off gas supplies to the continent.
Already gas shortages are having their effects as municipal authorities in the city of Hanover have turned off hot water and central heating in public buildings in response to "Vladimir Putin's weaponizing of gas supplies," as the Daily Mail puts it.
"The drastic step comes as Germans have been told to expect sky-high electricity bills and sweeping gas rationing measures that will affect their day-to-day lives. In a sign of things to come, Hanover, the capital of Lower Saxony in the north west of the country, will cut off the hot water in public buildings, swimming pools, sports halls and gyms," the newspaper reports.
"Other desperate gas-saving measures include switching off public fountains and blacking out night-time lights on major buildings such as the town hall and museums," it adds.
The prospect of severe gas shortages in coming months has caused Germany and other nations to rethink their energy policies ahead of the coming winter.
An about-face on nuclear power by the German government is increasingly likely in order to boost the country's domestic energy security, upending the country's previous stance on nuclear.
"From the outset, the question of nuclear power plants has not been an ideological one for the German government but a purely technical one, which has been subject to expert reviews and will now be subject to them once again under more stringent circumstances," a government spokesperson said.
The thee remaining plants accounted for 6% of Germany's domestic electricity production in the first quarter of this year. Germany earlier decided to shutter all its nuclear plants as a result of opposition to them from the prominent Greens party and environmental activists, who have long had an anti-nuclear stance.
However, recent polls have shown an increase in public support for nuclear, which has reignited debate in Germany about the value of nuclear in the country's energy pie. Pro-nuclear politicians are calling for nuclear energy to be retained for the sake of domestic energy security.
"This topic is very sensitive for some parties, but the Russian aggression against Ukraine must convince all politicians to consider this issue without ideology and in a new way," stressed Michael Kruse, the liberal Free Democrat Party's energy policy spokesperson.
He went on to warn that Russia could turn off supplies of gas for heating in winter, which could lead to power shortages as more electricity would be needed to heat homes and offices.
In a bid to allay the Greens' lingering fears over the safety of the three nuclear plants, Joachim Buehler, managing director of TUEV, which specializes in industrial testing and certification, said they are "in a technically excellent condition."