Heat pumps provided just 10% of global building heat in 2021, but a recent IEA report notes their use is really taking off across Europe.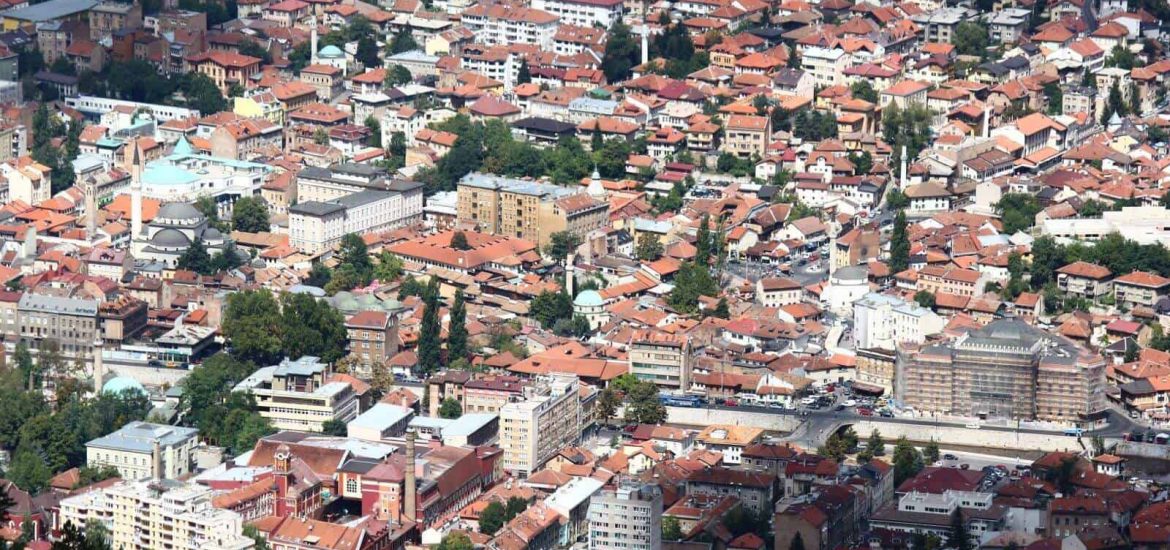 Heat pumps are boosting Europe's clean energy transition
Heat pumps provided just 10% of the world's heat for buildings in 2021, but a recent report on heat pumps from the International Energy Agency notes their use is really taking off across Europe as countries seek to reduce their dependence on Russian gas imports while lowering carbon emissions.
"Heat pumps have the potential to reduce global carbon dioxide emissions by at least 500 million tons in 2030," the IEA said. Projections for Europe, where building heat accounts for a full third of natural gas use, include cuts in gas demand of at least 21 billion cubic meters in 2030.
About 60% of buildings in Norway are equipped with heat pumps already, along with more than 40% in Sweden and Finland. Those numbers are helping to dispel the myth that heat pumps don't work well in cold climates, the IEA said.
Poland, Italy, Austria and the Netherlands saw heat pump sales double during the first half of 2022, while growth across the entire European Union stood at 35% in 2021, well above the global figure of 15%.
Heat pump deployment offers both benefits and challenges, though. Most homes and businesses that switch to heat pumps will see cost savings over time, and energy costs decrease by an estimated US$900 per household in Europe. But the upfront costs are still pretty steep for most people, and subsidies and other programs such as Poland's assistance to low-income households are needed to support the transition.
As with many technologies, those installations costs may decrease with time and wider uptake.
"In some mature markets, such as Denmark and Japan, the least expensive ductless air‐to‐air heat pump models have become cheaper than gas boilers for new installations in small houses, in particular thanks to reduced piping work and installation costs," the report notes.
The Czech Republic is among European nations that have changed building codes to facilitate heat pump use, with the IEA calling on governments to adopt measures that will remove barriers to heat pump installation. In countries like Germany, where taxes on electricity have made gas sources seem more affordable in the past, pricing reforms have helped to make heat pumps more attractive.
There's also a need for skilled workers to install and maintain heat pumps, with proposals to integrate heat pump expertise into existing certifications in heating, ventilation and air conditioning (HVAC) and other relevant trades. More than 1.3 million workers will be needed by 2030, with 20% of them in Europe.
"Concerted efforts are needed to reduce market and regulatory barriers and bolster supply chains," the IEA added, "reflected in the recent proliferation of new government policies and roadmaps to encourage the uptake of heat pumps."
These policies include the EU's REPowerEU Plan and the United States (US) Inflation Reduction Act. Both measures were adopted in 2022, and consider the increased demand for electricity that heat pumps and other clean-energy measures present.
Options for businesses continue to evolve, too. Some of the work is being done to develop alternatives for industry, particularly in paper, food and chemical sectors, or for specific applications in textiles or the automotive industry. Those options can be boosted by incentives like Germany's program to cover up to 55% of the cost of a heat pump for certain industrial installations.
The European Bank for Reconstruction and Development (EBRD) has already invested more than $86 million to install 30,000 heat pumps, primarily in Central and Eastern Europe.
And in places like Sarajevo, above, large-scale installations may replace district heating systems that rely on fossil fuels. Two proposals are under consideration, leading to 40% reliance on heat pumps if both are implemented.