With Brussels focusing on decarbonization by means of electrification using solar and wind, the big elephant in the room remains nuclear power.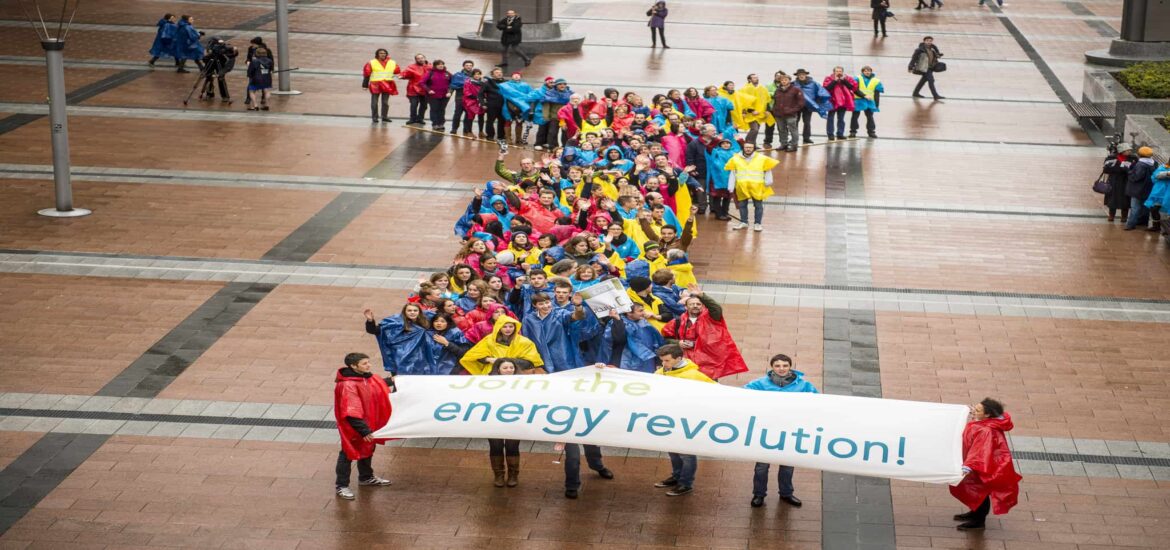 Why Europe cannot afford to shun nuclear power
With the EU Parliament's approval of the European Commission's package of legislative proposals on climate and energy, the bloc's ambitious emissions reduction targets of least 55% below 1990 levels by 2030, are now legally-binding. The vote on 24 June reinforces the EU's commitment to achieving climate neutrality by 2050 set out in the Green Deal, with the EU now needing to "reduce emissions more in the next decade than it has in the previous three decades combined".
The law is a great success for the lawmakers who hope it will serve as a blueprint for similar initiatives elsewhere in the world. And indeed, the difficulty of the challenge can hardly be overstated: in 2019, the EU emitted approximately 3.3 billion metric tons of CO2, 80% of which as a result of fossil fuel combustion. However, while the Green Deal has made the final destination clear, the path to reaching it remains muddled with internal contradictions – all of which make achieving its objectives much harder.
While Brussels focuses on decarbonization by means of electrification using solar and wind, the big elephant in the room remains nuclear power. Although it is recognized as a low-carbon and reliable energy source and therefore relevant to carbon cuts, the EU has been hesitant to count it as a technology eligible for green financing. Politically, Brussels cannot forbid its members to use nuclear, but the issue remains a hot button topic because of negative public sentiments towards nuclear power, buoyed by concerns in Brussels over national security implications of foreign-built nuclear reactors within the EU, with a view to Russian and Chinese technology.
This became clear on the same day the European Parliament took its vote on the climate law, when the Czech Republic – one of several Eastern EU members intent on expanding their nuclear fleet to reduce their reliance on fossil fuels – excluded Russian and Chinese vendors in security assessments for potential bidders for the $7 billion expansion project at the Dukovany NPP.
But Samuele Furfari, Professor of the Geopolitics of Energy at the Free University of Brussels, argues the issue goes deeper than mere concerns about national security emanating from a specific vendor: "When dealing with nuclear energy, unfortunately, one must always take into account that ideology is always at play", he tells Sustainability Times. Since the 1970s, the anti-nuclear movement has been growing at a rapid pace, so that today, "the EU is only interested in solar and wind energy and the rest has become a pariah." In other words, "the alarmism is not about Russian nuclear power per se, but about nuclear power in general."
Western observers have repeatedly argued that Russian and Chinese energy projects are part of a strategic goal "to build spheres of energy dependence". However, as Prof. Furfari says, this is more the result of energy shocks in the past than a real possibility: "The trauma created by [the oil shocks of the 1970s] has shaped the way we think about energy. We still think in terms of geopolitical control over a country through energy supply. Today, energy resources are abundant, and new countries have become energy producers. For example, who would have thought that Israel would become an exporter of natural gas?"
Importantly, this holds true for nuclear power as well, given that not one country has a monopoly over reactor technology: "Just think that it was South Korea's Kepco that won the contract for the Barakh-1 NPP in Abu Dhabi", rather than Russia's Rosatom or China's Nuclear Power Corporation. According to Prof. Furfari, "to think that Russia will be able to exert geopolitical pressure thanks to NPPs is a totally unfounded". Instead, Furfari points to the role of the market in deciding which company is chosen for nuclear projects the world over: "whether it is for resources or for energy equipment, the law of the market is imposing itself and will impose itself more and more. In the end, in a dynamic globalized world, the market will prevail. The best will win the markets."
It's true that the nuclear market has developed, which is particularly noticeable in the international market for nuclear fuel, thanks to rapid diversification in recent years. This important in cases where it is feared that operating Russian reactors are making countries dependent on Russia as a single supplier. But thanks to diversification, this is no longer the case. "The first contract between Energoatom and Westinghouse was signed in 2008 so that VVER-1000 fuel produced by Westinghouse is already in use in six nuclear reactors in Ukraine", Furfari says. At the same time, Russia also supplies TVS-K fuel assemblies for Western-designed PWR reactors, notably in Sweden.
Even so, the geopolitical debate, and how it fits into the wider questions about nuclear power as an energy source, continues – with far-reaching implications for the technology's future in the EU and Brussels' climate goals. Prof. Furfari is clear about the adverse effects the exclusion of nuclear power for political and ideological reasons will have: "How is it possible to claim to reduce CO2 emissions by 55% in 2030 compared to 1990 by relying almost exclusively on solar and wind energy? After spending more than a thousand billion Euros since 2000, these two energy sources represent 2.5% of the EU's primary energy. And those who are the most concerned about the climate emergency are those who oppose nuclear power, which is the only large-scale energy resource without CO2 production", he tells Sustainability Times.
But the negative effects extend beyond mere energy production, with the professor warning that Europe will be left behind in the race for energy technologies. After all, "the future of nuclear electricity will be determined by new generation reactors, including SMRs and certain molten salt reactors whose particularity will be to burn the spent fuel of heavy water reactors, thus considerably alleviating the issue of long half-life transuranics."
At a time when the US, Russia, China and Canada are intensifying research on these new reactor concepts amid growing pressure to find sustainable solutions to climate change, Europe would do well to rethink its stance on the technology. With climate neutrality by 2050 the ultimate objective, Brussels will hardly get around nuclear in any realistic decarbonization and electrification scenario. After all, in the words of Prof. Furfari, "nuclear energy is the future of electricity."