As prices for key commodities fall, the electric vehicle revolution looks set to accelerate.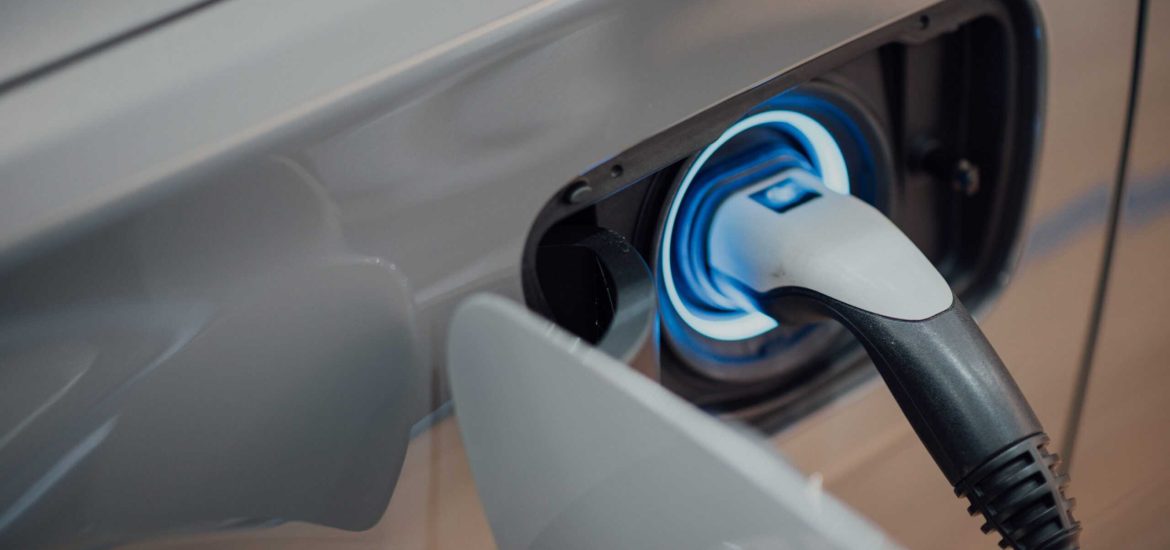 Electric vehicles are having a moment as falling commodity prices spur sales
As prices for key commodities fall, the electric vehicle revolution looks set to accelerate. Given that electric vehicles' high prices have historically been one of the major barriers to their widespread adoption, a steep drop — even if it may only be temporary — in the price of the raw materials needed to make EV batteries will likely precipitate the global shift towards electric vehicles as car makers slash prices to attract consumers who have held out on the purchase of an expensive electric vehicle, particularly during a cost-of-living crisis.
The cost of lithium, an essential component in EV batteries, has dropped by nearly 20% since January while the price of cobalt, also an important material for batteries, has fallen over 50%; the price of copper has dipped nearly 20%. Unsurprisingly, the sales of electric vehicles have sharply risen.
The sharp drop in prices has made it easier for carmakers to cut prices of electric vehicles. Tesla this month lowered the prices of the Model S sedan and the Model X SUV by thousands of dollars, with further prices cuts possible. The average price of an electric vehicle in the United States fell by $1,000 between January and February, and could match petrol cars later this year.
A cleaner technology
The fall in prices is excellent news for the fight against climate change, given consistent analysis showing that EVs can drastically curb carbon emissions. Not all EVs are created equal, of course, but, in a best case scenario, a battery-powered electric vehicle can emit 83% less carbon emissions than a petrol car if the entire manufacturing cycle, such as the electricity used in production, is taken into account. 
Although experts generally agree that plug-in vehicles are a more environmentally friendly option than traditional vehicles, they can still have environmental impacts depending on how they are charged and manufactured. While EVs emit no greenhouse gases directly, they run on electricity that is still largely produced from fossil fuels in many parts of the world, and producing the vehicle itself also takes a significant amount of energy. 
In order to maximise EVs' climate benefits, then, it is crucial that more attention is paid to how to make the extractive industry more sustainable so that the raw materials used in the manufacture of electric vehicles, such as lithium and cobalt, are sourced as sustainably as possible.
The move to electric vehicles in the United States alone, for instance, could require three times the amount of lithium now produced for the whole global market, resulting in unnecessary water shortages and environmental degradation.
Rising demand for EVs and batteries will necessitate a significant increase in mining, yet mining has a substantial environmental cost and makes the EV manufacturing process inherently more energy intensive than that of a petrol or diesel vehicle. 
The harmful environmental effects include the gases emitted during the mining process, the large amount of water required to extract the metals, and the large amount of waste generated. Copper, nickel, manganese, and lithium extraction, for example, will generate nearly one trillion tonnes of waste over the next 30 years.
Industry reform
Thankfully, there are various efforts now underway to make mining more just and more sustainable. The Fair Cobalt Alliance, for instance, was launched in 2020 by smartphone manufacturer Fairphone to "strengthen and professionalize the artisanal cobalt mining sector" in the Democratic Republic of Congo, the world's leading exporter of cobalt. 
Participants include major industry players, such as Tesla, Glencore and CMOC Group Limited (CMOC). CMOC, a major producer of copper and cobalt in the DRC, has taken significant steps to make mining more sustainable in the region. In particular, the company — which is the second-largest cobalt producer in the world — is exploring the use of renewable energy sources to power its mining operations, including hydropower and solar energy, given the DRC's tremendous potential in both green energy sources. 
Tenke Fungurume Mining S.A.(TFM), an affiliate of CMOC and an industrial copper and cobalt mine in southeastern DRC, has invested around 256 million USD since 2007 to finance the rehabilitation of Nseke Hydroelectric Power Station, an operational hydropower plant with installed capacity of 260 megawatts located on the Lualaba river.
Other companies around the world are also innovating to try and decrease their carbon footprint. Savannah Resources, for example, which is aiming to build western Europe's largest lithium mine in Portugal, recently announced that it would cut the project's direct carbon emissions to zero by using battery electric mining equipment. It has also committed to reducing the plants indirect emissions, such as electricity, by 54% thanks to a potential reduction in the plant's power requirement.
Still other firms are trying to innovate the mining process itself. Geothermal power plants use heat from the earth to generate a constant supply of steam to produce electricity. As part of their operation, geothermal energy sources bring salt-rich water from far underground to the surface. The liquid is filled with minerals such as lithium, manganese and zinc.  
Various test projects are now underway to examine whether battery-grade lithium can be extracted effectively and sustainably from existing geothermal plants; Vulcan Energy Resources is carrying out a trial in Germany's Upper Rhine Valley hoping to become the first zero-carbon lithium producer. The European Geothermal Energy Council has argued that a single geothermal energy plant can produce electricity, heating, cooling and large amounts of lithium in a carbon-neutral process.
Although the current fall in prices of essential commodities such as lithium is likely to be temporary, emerging technologies, such as extracting minerals from geothermal plants just may provide a permanent fall in the prices of electric vehicle components. And as the world moves inexorably to electric vehicles, it is crucial to look carefully at the technologies used in their manufacture, and to ensure the entire value chain is sustainable, from mine to battery manufacturing plant.