"Swimming close to the shore with my family I was constantly fishing out plastic bags," a reporter in Thailand explained.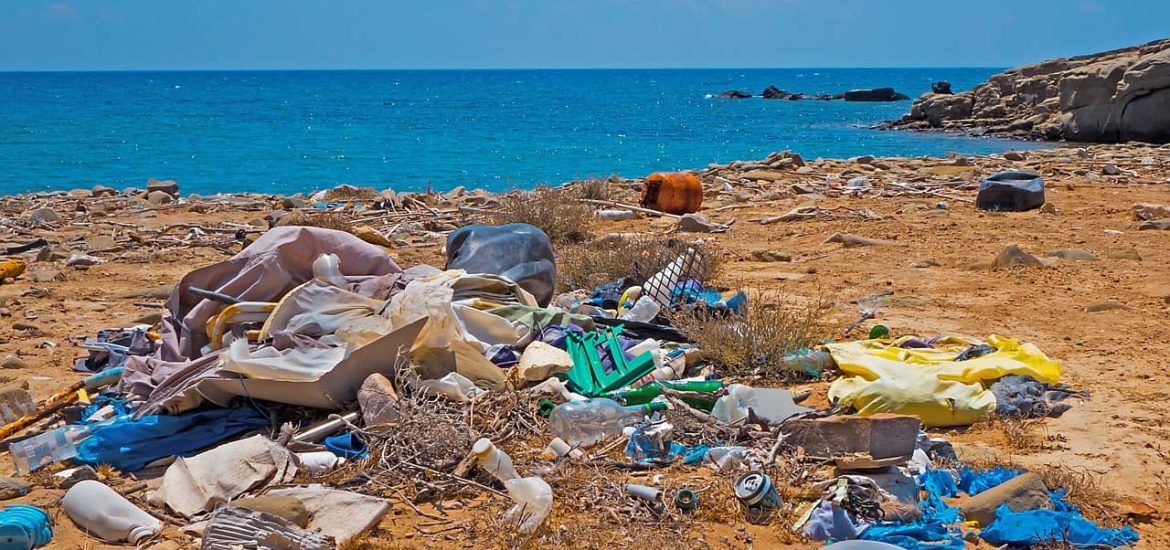 Your plastic waste may end up befouling a beach far away
Thailand is one of the world's most popular travel destinations, which is famed for its scenic tropical beaches. In 2019 alone the Southeast Asian nation welcomed 40 million visitors.
As a result of the ongoing Covid-19 pandemic, though, there have been virtually no foreign tourists in Thailand for a year and a half. So we might assume that now they have been left undisturbed by swarming crowds of holidaymakers the country's beaches have become more pristine.
That isn't the case, however. Or not everywhere at any rate. On some of the islands of Koh Phi Phi in the Andaman Sea, for instance, beaches are littered with plastic waste and other trash.
The culprits for those eyesores could well be people living far away because the trash has likely been washed ashore by the sea.
"Swimming close to the shore with my family I was constantly fishing out plastic bags," a locally based reporter on holiday explained.
"It was clear this was not trash that came from the visitors but that which had been blown in from the sea," the reported added. "How it got there is anyone's guess. Maybe from ships and maybe from people in the towns and on waterways leading to the sea who just thrown their trash anywhere."
Surely, there is a lesson in this. As plastic waste has become ubiquitous in the planet's oceans, borne by currents and tides, we can end up polluting beaches half a world away simply by littering at our waterways and seashores.
Among the most common items of plastic waste in the seas are single-use shopping bags, plastic bottles, food containers and food wrappers, which make up almost half of marine litter generated by people worldwide, according to a new study.
Among the other main sources of plastic waste in the oceans are discarded fishing gear and plastic lids, which likewise contribute to a degradation of marine ecosystems and could take decades, if not centuries, to degrade.
Meanwhile, another team of researchers has shown, much of our plastic waste and other trash thrown into the sea ends up back on land. "[A]round 90% of marine debris that enters the ocean remains in the 'littoral zone' (the area of ocean within 8km of the coast)," the scientists explain.
"The amount of marine debris, and where it ends up, is influenced by onshore wave activity and, to a lesser extent, wind activity. Densely populated areas and those where the coast was easily accessible were hotspots for trapped plastics," they observe.
Some nations do much worse than others when it comes to dumping plastic waste and other trash into the seas. The world's top five plastic waste polluters collectively release or dump as much as 314 million kilograms of plastic into the oceans each year.
At the number 1 spot, India alone dumps an estimated 126.5 million kilograms of plastic into the oceans a year, followed by China with some 71 million kilograms of plastic, Indonesia with 56.3 million kilograms, and Brazil with 38 million kilograms.
Ironically, Thailand is at fifth place with 22.8 million kilograms of locally used plastic products ending up in the oceans, befouling the country's own beaches in the process.