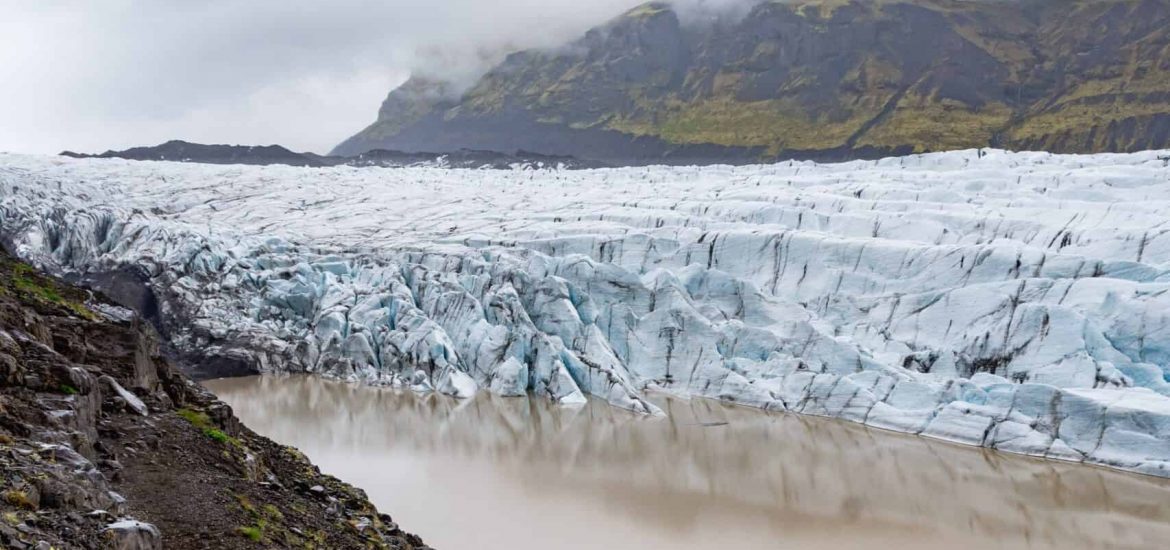 Insurance finds its place at the heart of international climate action
 In the build-up to November's COP27 in the Egyptian coastal resort of Sharm el-Sheikh, Germany is spearheading an agenda set to dominate the UN's annual climate change conference. With climate change fuelling increasingly frequent and severe natural disasters around the world, the German-led G7, as well the V20 – a forum of twenty countries highly vulnerable to the effects of climate change– have recently reached an agreement to address the "loss and damage" funding problem facing poorer nations.
The fruit of this collaboration, the "Global Shield against Climate Risks," is essentially an insurance fund designed to provide vulnerable countries with immediate financial support to rebuild post-catastrophe. Launching at COP27, the Global Shield marks an important step in closing increasingly wide insurance protection gaps in developing countries, which contribute marginally to climate change yet bear the brunt of its wrath. This initiative has highlighted the insurance sector as an unexpectedly vital player in accelerating climate adaptation and green transition finance, spurred by ascendant reinsurers.
Weather events of extraordinary proportions 
As a new UN climate change report ominously highlighted, the world is "heading in the wrong direction." Extreme weather events have quintupled over the past half-century, killing an average of 115 people per day while generating $200 million in damage. Tragically, the developing world bears the lion's share of this burden; since 1991, developing countries have suffered a stunning 79% of recorded deaths from extreme climate events.
 The past year has thrown this crisis into sharp relief, with 29 multibillion-dollar natural disasters striking in the first nine months of 2022. Over the summer, record-setting monsoons unleashed the deadliest floods in Pakistan's history, killing almost 1,700 people and injuring 13,000 more while leaving a third of the country underwater. In Europe, biblical droughts and heatwaves caused over 16,000 deaths and generated $20 billion in damages, while in the United States, Hurricane Ian killed at least 119 people, causing catastrophic damages that could exceed $100 billion.
This significant increase in extreme, ever-costlier weather events is a major cause for concern given its threat of overwhelming financial resources for recovery and pushing insurance companies to the brink of insolvency, as leading meteorologist Jeff Masters has cautioned. Pakistan's floods chillingly reveal the scale of this insurance protection gap – the difference between total and insured damages – with at least 33 million people affected by over $30 billion worth of damages receiving a mere 19% of a woefully insufficient $472.3 million UN humanitarian appeal.
Adapting to climate fallout
In this new risk environment, the reinsurance industry has become a crucial climate adaptation actor. Reinsurance firms provide insurance coverage to primary insurers, so they are uniquely positioned to shield communities hit by increasingly frequent high-cost weather events that their primary insurers cannot sustainably absorb, helping to stabilise insurance markets threatened by an eye-watering $1.24 trillion protection gap.
While this gap is particularly severe in developing countries, more mature insurance markets in the US and Europe are also at risk and firms are increasingly seeking out consolidation opportunities to stabilise the market. French mutual insurance giant Covéa, for example, recently made a strong contribution to the resilience of a beleaguered insurance sector with its July acquisition of global reinsurance firm PartnerRe. Amidst industry pressures created by high and rising insurance demand and soaring inflation, Covéa CEO Thierry Derez recently affirmed that "it's our job" to continue offering a people a lifeline, especially in hard times. Following the acquisition of PartnerRe, it will be able to widen its net of protection both in France and globally to accelerate disaster recovery efforts and boost resilience to future climate disasters.
The necessity of climate adaption has inspired other innovative global solutions, as well. For example, the insurance, development and conservation sectors have joined forces to create novel insurance products for natural assets in a bid to protect the 840 million people in the world vulnerable to climate change-driven coastal flooding and natural disasters. This collaborative and scalable model targets natural systems – including mangroves, marshes and coral reefs – that bolster coastlines and help shield communities from extreme weather, providing vital climate adaption finance in countries such as Mexico, where a pioneering project developed with the support of leading reinsurer Swiss Re has provided crucial protection to the Mesoamerican Reef.
Driving long-term green transition
While these adaptation interventions are essential, the most impactful approach is tackling climate change at the source. The insurance sector has an equally important role in driving the long-term green transition, with the safety net provided by reinsurers giving primary insurers the headroom to help decarbonise the economy.
As UN Secretary-General António Guterres has rightly decried, "humanity's fossil fuel addiction" is accelerating recent meteorological devastation. Insurers are already playing their part by shifting away from covering fossil fuel projects, rendering them highly difficult to fund. Over 60% of reinsurance firms are planning to cease covering coal projects, and nearly 40% of these are swerving oil and gas, among them multinational Munich Re, which recently announced it will exit the oil and gas markets by next spring.
Beyond fossil fuel withdrawal, insurers can proactively support the roll-out of renewable energy generation and use by developing tailored products, as well as by leveraging their substantial investment power to directly fund green initiatives. For example, global insurer AXA has committed to providing €100 million of coverage for renewable energy, green buildings and electric vehicles (EVs), with a particular focus on wind energy, while Zurich Insurance has become a major green impact investor, contributing to the reduction of 4.6 million metric tones of CO2-equivalent emissions through its support of clean technology and solar farms.
With the world facing historic climate threats, the leaders preparing to gather at the COP27 conference can no longer afford to bury their heads in the sand. Encouragingly, momentum is growing for multilateral climate action finance, as exemplified by the G7-V20 "Global Shield." But innovative insurance interventions will need to be deployed at scale to protect vulnerable communities from extreme weather fallout while fuelling the green transition.