For people  living in floodplains, each flood can prove devastating as the climate worsens.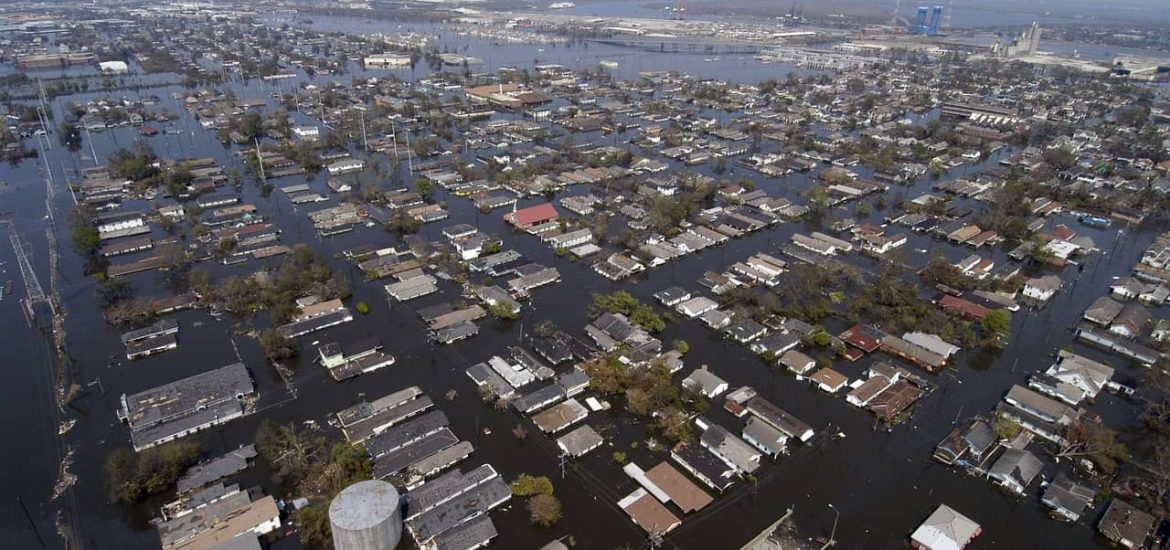 People in the US might need buyouts to leave flood-prone areas
Floods have wreaked havoc across much of the United States, with extreme storms and climate change-related disasters becoming more prevalent. For people  living in floodplains, each event's risks can prove devastating.
During the summer of this year, about 37 people died after five days of torrential rainfall flooded Kentucky towns – an occurrence that happens maybe once every millennium.
Meanwhile, California's Death Valley – known as the hottest and driest place in the U.S. – experienced its own 1,000-year rain event this past summer; 600 feet of water main were destroyed, which devastated streets and entire communities.
Floodplain residents are often left grappling with astronomical financial losses, economic downfall, and the loss of life and property following flash floods. As a result, the call for more government buyouts is growing louder to move people out of hazardous flood zones.
Why is living in a floodplain risky?
Employment and real estate opportunities continue to draw residents to dangerous flood-prone areas. Some U.S. homes were built in floodplains long before anyone understood the risks. Other times, buyers purchase a house unaware that it's situated in a flood zone.
In 2020, Realtor.com became the first real estate website to disclose listings' flood potential and climate change risk. Similar sites like Zillow, Trulia, and Redfin have yet to follow suit.
Unfortunately, scientists declare that extreme weather will intensify and prolong flood events as climate change worsens, ultimately racking up even more damage, but coastal communities aren't the only places affected. Floods can occur inland after heavy downpours due to poor drainage, construction zones, and weakened dam infrastructure.
According to the Federal Emergency Management Agency (FEMA), anywhere with an annual 1% higher chance of flooding is considered an elevated risk, with the physical and ecological impacts comprising a whole range or risks from the destruction of properties and businesses to injuries and losses of life to damage to bridges and roadways from large debris.
Floods can also disrupt communication, cause power and other utility outages, result in the loss of crops and livestock, destroy ecosystems and habitats, lead to soil erosion, contaminate groundwater, and spread diseases and hazardous chemicals.
Industrial facilities that house noxious chemicals pose significant long-term environmental harm when destroyed, as the flood water carries chemicals into habitats, drinking water reserves, and throughout neighborhoods.
The financial stakes of living and working in floodplains are just as severe as the physical and ecological implications. The National Oceanic and Atmospheric Administration (NOAA) reports an average financial loss of $4.7 billion per flood disaster; however, the costs can amount to much higher.
For instance, when Hurricane Florence made landfall in Wrightsville Beach, North Carolina, in 2018, its 10-foot storm surge and 100-mile-per-hour wind gusts caused $24 billion in damage, more than 2016's Hurricane Matthew and 1999's Hurricane Floyd combined.
These flooding expenses rise as FEMA inflates the price of flood insurance policies for three-quarters of its 4.8 million voluntary policyholders, once considered to be living in low-risk floodplains. For 90% of them, premiums could cost 50% more than their current policies.
Floodplain-situated businesses are also financially vulnerable. A recent study shows that companies might see a 25.4% increase in structural damage costs, while losing working days due to flooding events may cost them $49.9 billion annually by 2025.
Government buyouts offer some protection
Government buyouts are necessary to move people out of floodplains. Between 1989 and 2017, FEMA funded 43,633 property buyouts in flood-prone areas across 49 states.
However, expanding eligibility can make these buyouts more socioeconomically and racially equitable for those in vulnerable floodplains outside FEMA-designated hazard zones. When done correctly, buyout programs move residents to safety, reduce potential expenses, and restore natural areas for greater flood resilience.
For example, Washington State's Floodplains By Design buyout program has effectively safeguarded 59 communities from floods, removed 2,000 homes from high-risk areas, and reconnected 7,000 acres of floodplains to their natural water channels.
Texas's Harris County Flood Control District (HCFCD) has also expanded its buyout program to prioritize high-risk, low-income floodplain residents following 2018's Hurricane Harvey. A 2021 government-backed mitigation study suggests that the U.S. can save $1.2 billion in future losses by removing floodplain structures and converting the land to natural areas.
Climate change and extreme weather show little sign of slowing down in the coming years. As a result, people living in floodplains will be at an even higher risk of flood damage, financial ruin, and potential injury or death. Therefore, buyout programs may be our greatest defense against natural disasters in flood-prone areas.