Simple O2 ventilators that don't need electricity are on their way to Nigeria and India, while their inventors are up for the Africa Prize.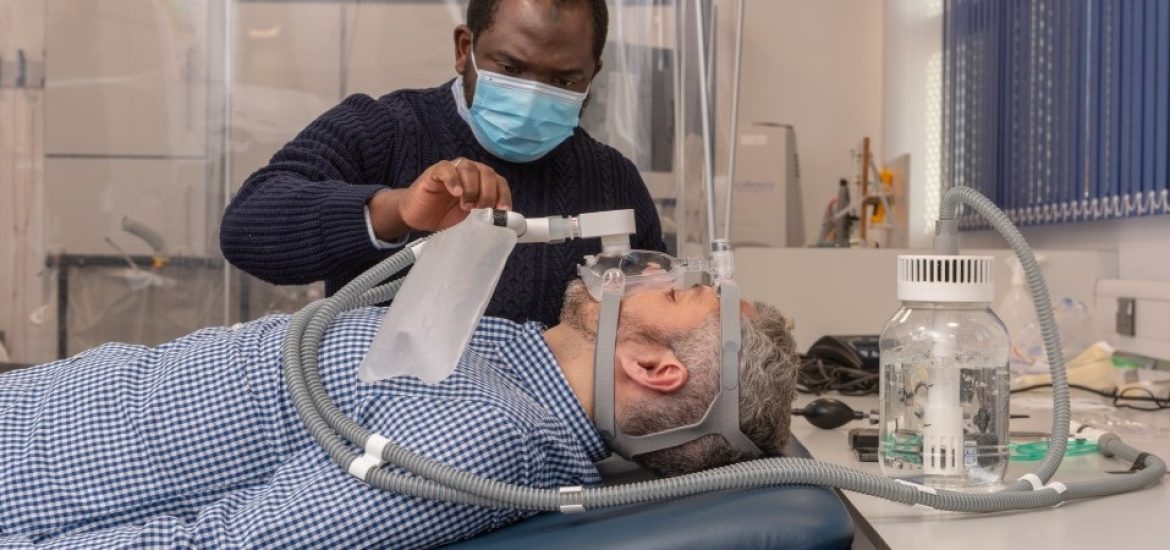 COVID crisis sparks sustainable health innovation
For all the sorrow it brings, the COVID-19 pandemic is driving innovation and one UK-based startup is ready to move forward with a medical device that's a potential gamechanger for the developing world.
Five newly designed oxygen ventilators are on their way to Lagos, Nigeria in April after successful trials at Loughborough University's National Centre for Sports and Exercise Medicine and the Leicester Royal Infirmary Hospital. Another batch of the ShiVent ventilators are headed for Pune, India.
What's different about these ventilators is that they're easier to make and even more easy to use, particularly in remote areas or where there's a dearth of highly trained medical professionals. They also use less medical oxygen – a precious commodity across the planet – and don't need any electricity to power their lifesaving operation.
"ShiVent is designed for under-resourced areas where mechanical ventilators are scarce and expensive, with unreliable electricity supply and limited specialist knowledge," says Dr. Yusuf Bilesanmi, a Nigerian who received his doctorate in Architecture Building and Civil Engineering at Loughborough. He works with a team of five, including two at the Centre for Renewable Energy Systems Technology (CREST) helping to design and test the device.
Taking Nigeria as an example, Bilesanmi notes there are as few as 288 mechanical ventilators serving almost 200 million people. Lagos is using around 400 cylinders of oxygen a day at 15 liters of O2 per minute, but the ShiVent can use as little as a third of that depending on the patient's condition, he said. The option to use less oxygen is especially critical for Nigeria, one of the countries the World Health Organization has identified as surging in demand without the resources to meet it.
Obviously, the ventilator still needs a medical oxygen source but the remaining design is based on continuous positive airway pressure (CPAP) created with bubbling water. A patient inhales oxygen and then exhales into a water column, creating pressure needed to keep the airway open.
ShiVent draws from the expertise of Dr. Yusuf Shittu, a co-founder of the Shifa Technologies startup who first developed the vent technique for use with newborns but saw other needs as the COVID-19 outbreak evolved.
Now the well-received ShiVent project has captured enough attention to place it in the running for the Royal Academy of Engineering's Africa Prize. Entrepreneurs and engineers from across sub-Saharan Africa who design scalable solutions that make sustainable development a priority are invited to apply.
ShiVent has made it to the short list, with four finalists to be chosen in June. The £25,000 Africa Prize will be awarded in July, while three runners-up will receive £10,000 each. The best news, though, is the potential for impact: Alumni of the Africa Prize experience are expected to impact more than 3 million lives in the next five years and have already created over 1,500 jobs while raising more than $14 million in funding.
Bilesanmi and his team hope the ShiVent, too, has the power to change lives.