The Sun-Ways installation relies on a train that rolls out a stream of solar panels to deliver renewable energy from between the rails.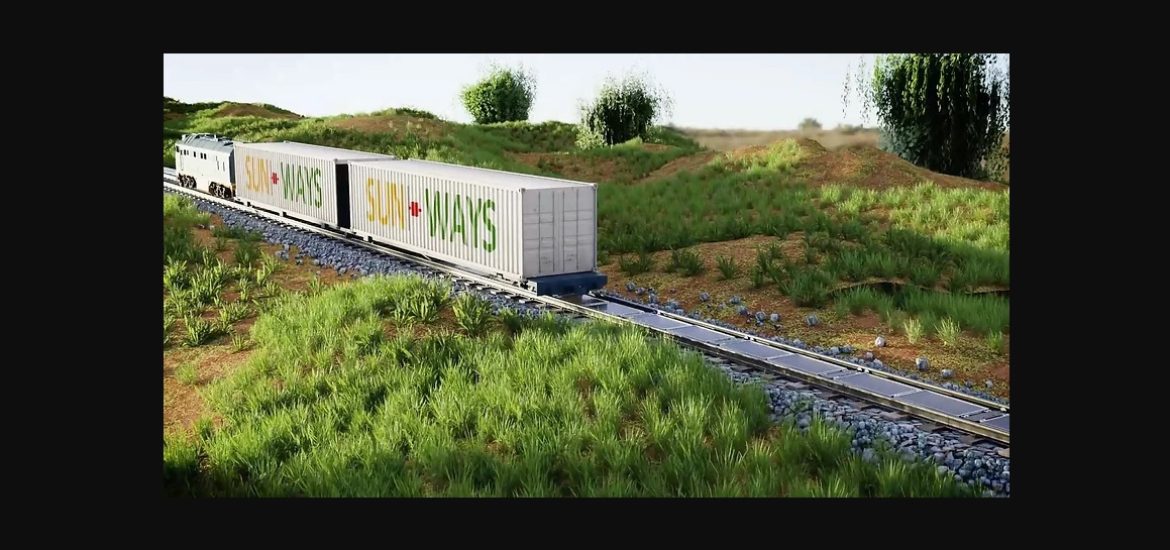 Swiss project places solar panels along railroad tracks
In Switzerland, the Sun-Ways startup has started to lay down solar panels placed between the rails of train tracks as part of a plan to generate renewable energy while tapping into the potential of thousands of kilometers of unused space.
Sun-Ways begins with a pilot project of 60 solar panels near the town of Neuchâtel, a tech hub not far from the French border. The panels are rolled out like a carpet in a mechanized streaming process, developed in partnership with the École Polytechnique Fédérale de Lausanne (EPFL), to place and remove panels efficiently.
The design also ensures that there's minimal impact on railway maintenance and operations, such as routine grinding on the tracks. It adds a cleaning system beneath the trains to ensure optimal panel performance.
"It is true that dirty panels produce less and this problem is also true on the roofs of houses or in the desert," says the company, founded by Joseph Scuderi in 2019. For the panels placed between the rails, a cleaning brush mounted at the end of the train dusts them off as the car passes overhead.
"This device guarantees maximum panel performance at minimal cost."
Sun-Ways says a specially equipped train designed by Scheuzer, a Swiss railway firm, can install a kilometer's worth of the photovoltaic panels in just a few hours. From there, the power can be used for switches, signaling and other rail-industry needs. Sensors will monitor the network in real time to keep it running smoothly, and anti-reflection coatings on the panels will protect against glare affecting train conductors' vision.
The hope is that the solar panels will be a game-changer for transport in Switzerland, with up to 30% of all demand in the sector supplied by the panels on the tracks. Alternately, the solar energy from the rail lines could be delivered to the public grid and power nearby homes and businesses.
Based just outside of Lausanne, Sun-Ways says it hopes to have several hundred kilometers of the solar panels installed nationally by 2025 and a broader application by 2030. Europe alone has 260,000 kilometers of railway (it's more than a million across the world, the company says) that might be used for electricity with minimal impacts to the environment or landscape.
Roughly 50% of the world's rail routes are suitable for using the system, Sun-Way says. Companies that have launched similar concepts within the last five years include Bankset Energy Sun Rails, also in Europe, and Greenrail, based in Milan, Italy.
Greenrail, which launched its project in the Emilia Romagna region, also uses recycled tires and plastics in building its between-the-rails solar sleepers, as well as integrated piezoelectric (pressure-based) technology in its diagnostic systems.