City officials, a local startup and University of Electro-Communications experts will run a winter pilot project to test their snow theory.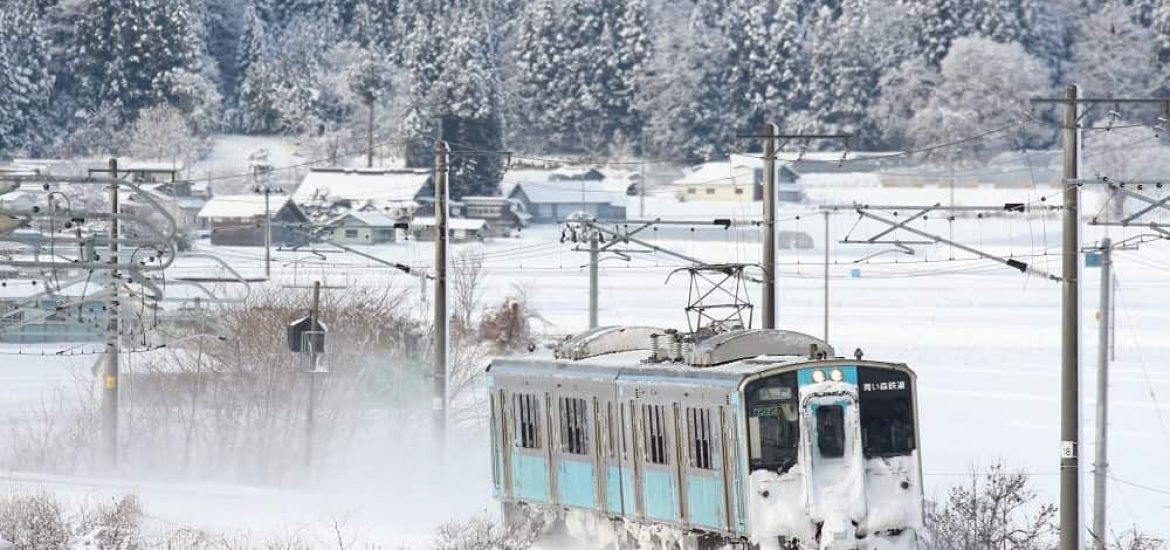 Japan's city of Aomori to try making electricity with snow
The Japanese city of Aomori is billed as the snowiest in the world, with an average of eight meters each year and tunnels carved into the snow so that travelers can use the roads. So it's no wonder that Aomori is hoping to find a way to convert all that snow into a source of energy.
That experiment began in December as part of a collaboration between the city, a local startup company called Forte, and experts at the University of Electro-Communications in Tokyo. It will run through March as researchers test how well they can generate electricity from snow, rather than typical renewable sources like wind and solar.
Instead of plowing the snow and dumping it back into the sea—the usual practice in this far northern reach of the main island of Honshu—some of it will be trucked to a special site at a former school. There, the snow will be placed in an unused swimming pool to test a system that relies on temperature differences to generate power.
"The greater the temperature differences, the greater the efficiency of power generation," said Koji Enoki in a recent Nikkei Asia interview.
Enoki, an associate professor in the Graduate School of Informatics and Engineering, designed the system. His expertise is applied to a range of thermal engineering research projects, including work with the Japanese space agency JAXA as well as more earthbound studies of climate-friendly refrigeration and air conditioning.
Enoki's "snow power" design works by placing heat transfer tubes in the snow while outside air becomes heated by the sun. The temperature difference leads to currents within a turbine system, powering its rotation and producing electricity. It's expected to cost less than current offshore wind and oil-based sources.
"We hope that the activities of our laboratory will not only contribute to carbon neutrality and decarbonization, but also help those who are waiting for the day when they will be freed from the troublesome snow," says Enoki.
Forte, which is based in Aomori, operates on the ethos that "solving local issues leads to solving nationwide issues." So the company is hoping that its own technical contributions are successful and the model may be used more widely. In the past, they've applied artificial intelligence technologies to other problems where temperature differences are relevant, such as with facial recognition software.
With the snow-power experiment, the collaborators note the low level of environmental impact they expect from the process, since the snow merely melts and turns into water without other byproducts.