Seawater electrolysis could produce sustainable hydrogen without worsening the global freshwater shortage.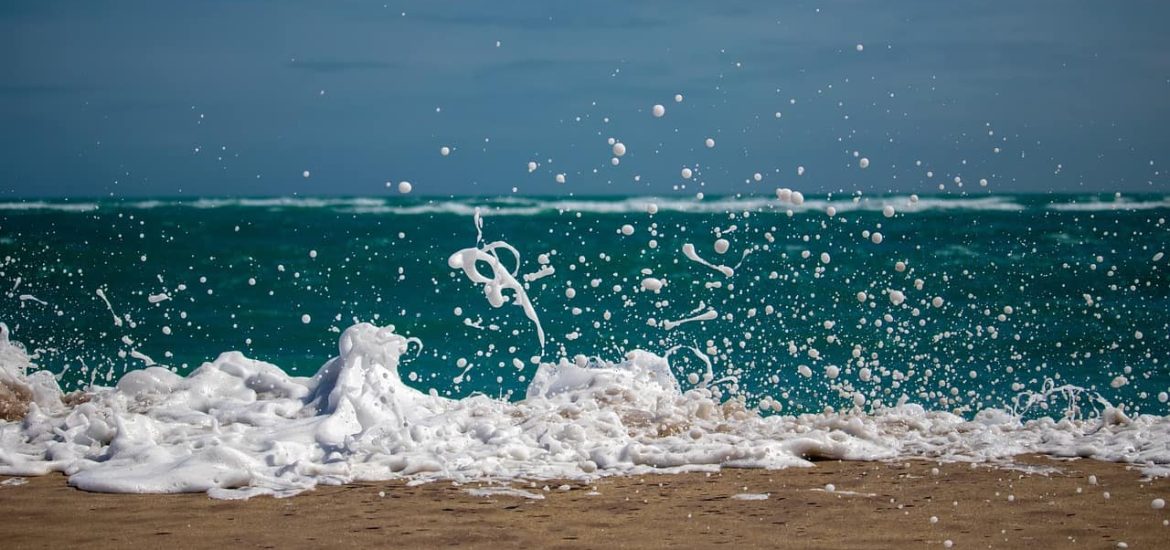 Hydrogen for clean energy could be produced from seawater
Clean energy is a top priority for countries worldwide. While conventional power relies on fossil fuels like coal, natural gas, and oil, clean energy comes in various forms such as solar, wind, geothermal, hydroelectric, and biomass.
Hydrogen, too, is a leading energy storage option for renewables and could help reduce the high levels of carbon emissions.
Current research suggests that saltwater electrolysis – the process of splitting water into oxygen and hydrogen – is a viable solution to the common challenges of freshwater electrolysis. Seawater electrolysis could produce sustainable hydrogen without worsening the global freshwater shortage.
According to the United States Department of Energy Alternative Fuel Data Center, pure hydrogen is an abundant element on Earth that shows great promise in supporting the transition to clean, sustainable, and renewable energy.
After hydrogen is produced, it can generate electricity in a fuel cell and only emits water vapor and warm air. Because hydrogen does not release any greenhouse gases, nitrogen oxides, hydrocarbons, or other particulate matter, it does not negatively affect the environment.
Hydrogen has other benefits that will help create a clean energy economy. It's an optimal energy solution in typically challenging areas to decarbonize. It increases the reliability and resilience of the modern power grid. It can also improve public health and the state of the environment.
In addition, it can increase the number of employment opportunities and energy security in global industries. It can help the transportation industry become more sustainable and support the shift to electric vehicles (EVs). And it can contribute to increased revenue and strengthens the world economy.
Several countries are investing in green hydrogen production, including the U.S., Australia, Saudi Arabia, Japan, Chile, and Germany. Additionally, the European Union will invest $430 billion in green hydrogen by 2030 to help achieve the goals outlined in the European Green Deal.
One challenge driving up costs associated with producing green hydrogen is that electrolyzers require ultrapure water. This makes traditional saltwater electrolysis difficult because many water sources are filled with contaminants.
Although the EPA has strict requirements for water due to the presence of lead, chlorine, and bacteria, it does not necessarily mean all water is free of contaminants.
Seawater electrolysis
Seawater electrolysis research emerged in the early 19th century. Although scientists made advancements in hydrogen production, it never gained traction or became a viable energy solution. In the 20th century, hydrogen was mostly extracted from natural gas and used to power cars, buses, blimps, and rockets.
While using this hydrogen was feasible, its production was energy-intensive and contributed to carbon emissions, one of the main causes of climate change. Additionally, some cities filter municipal solid waste with hydrogen fuel cell technology, which produces hydrogen and prevents waste-derived contamination in local water supplies.
Various researchers and scientists are developing advanced technologies using seawater electrolysis to avoid these challenges. If these technologies work properly, they will produce sustainable hydrogen without using freshwater resources or contributing to carbon emissions.
At the Texas Center for Superconductivity, for instance, researchers created a nickel- and iron-based electrocatalyst, which can interact with copper-cobalt, to successfully perform seawater electrolysis.
The institution's irector, Zhifeng Ren, suggests that this multi-metallic electrocatalyst can boost and advance the development of seawater electrolysis technologies. In the future, the process and technology might lower the cost of hydrogen production to $1 per kilogram.
Meanwhile, Marta Cerutti,a professor at McGill University in Canada, and some of her students recently suggested that they develop a possible solution to one of the main problems with producing hydrogen from seawater.
Cerruti and her PhD student Yiwen Chen created a reduced graphene oxide – a porous 3D scaffold capable of electrical conductivity. After it was tested, graphene oxide improved the process of seawater electrolysis by only allowing water to pass through and keeping chloride out.
Another line of research is being undertaken by Schaeffler, a German automotive supplier, which is working with partners in the Netherlands on a pilot project to test hydrogen extraction from saltwater. The company understands that the demand for specific car components will decrease with the transition to electric mobility.
Schaeffler and a Netherlands-based startup, Hydron B.V., are developing polymer electrolysis membrane (PEM) systems. The solution will use waste heat from the electrolysis process to distill salt water before it reaches the membrane distillation technology.
Because hydrogen can play a significant role in the clean energy sector, projects like these can help speed up the development of seawater electrolysis. Research in this regard is critical in helping countries reduce the price of hydrogen production and bring down their CO2 emissions.