From energy and supply chain worries to extreme storms, climate threats are a growing defense concern for Europe and its military allies.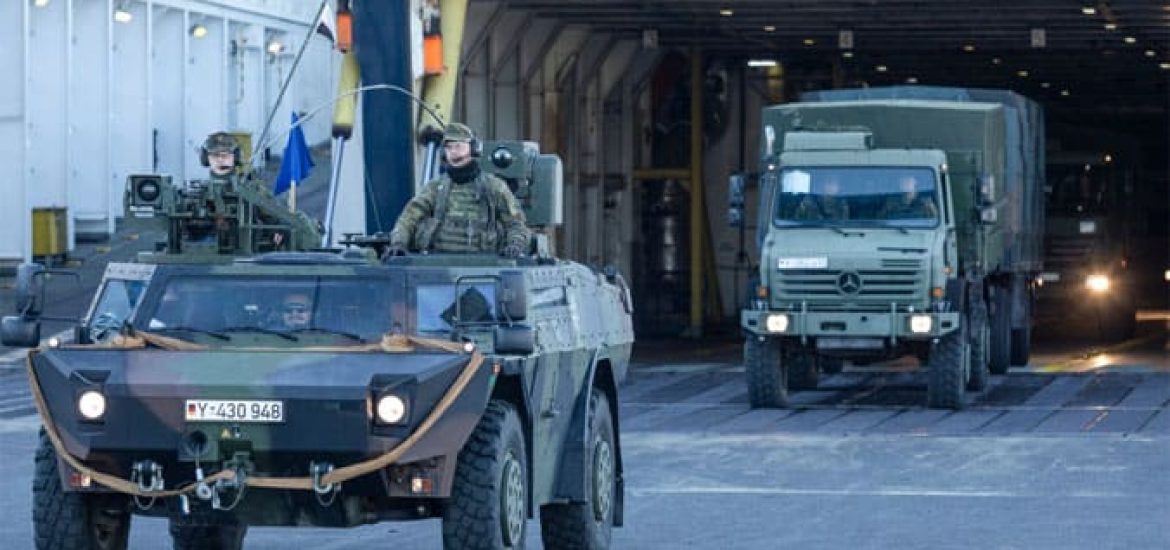 Europe's defense forces are stepping up climate plans
European Union Commissioner Thierry Breton, speaking in Eindhoven this week, stressed the importance of collective EU defense amid mounting climate, energy and other global challenges. In comments that echoed those of German Chancellor Olaf Scholz and other European leaders, his address on European sovereignty called for "a common aspiration to defend our European interests," adding that "our collective security is at stake."
While the Russia-Ukraine conflict and energy access make some challenges plain, threats caused or amplified by climate change are a growing defense concern both in Europe and among its allies. In the United States, a conference discussion on Wednesday was framed around the challenges military leaders have identified, from destructive tropical storms and floods that wipe out military bases to cyberattacks on utility infrastructure.
"It's not a disaster movie—it's the new reality of energy and environment security, demanding targeted responses to multiple threats that are far more evasive and harder to defeat than an enemy on a battlefield," said the conference description. "How can the services defend against such threats, and what steps can be taken to ensure energy resiliency and defend against the destabilizing effects of climate change?"
A 2020 report from the International Military Council on Climate and Security prioritized five key scenarios in which nations are likely to experience climate threats. They include water resource insecurity and increased conflict affected by climate change, including the potential for geoengineering strategies to spark tensions. They warn of the impacts to military installations, capabilities and readiness.
And they foresee "the rise of authoritarianism, protectionism and nationalism, undermining international cooperation to address the security risks generated by climate change."
The EU's defense ministers first formally met to discuss climate change three years ago, and in March the EU Council adopted the Strategic Compass plan. It calls on European military forces to reduce emissions in line with the 2050 climate-neutrality target established by the European Green Deal.
All member states are expected to have a climate plan for their military forces by next year, to address issues that could impact EU security like fuel access, or how military equipment might perform during extreme heat waves. The plan also proposes that all Common Security and Defence Policy (CSDP) missions include an environmental advisor deployment by 2025. That's already been the case in Mali, the Central African Republic and Somalia.
A March 2022 EU report calls for greater investment in 'green' defense, such as carbon-neutral fuels and propulsion systems for military aircraft, ships and other vehicles.
The EU says it's also working closely with NATO, and partners including Canada and the U.S., to understand and prepare for climate impacts. NATO Secretary General Jens Stoltenberg, who recently visited Canada to discuss climate change and other security threats, backs a NATO commitment to achieving net-zero carbon emissions by 2050, and a reduction in gas use of 45% by 2030.
"Climate change is already a 'threat multiplier,' one that will worsen as the world warms further," said a NATO Climate Change & Security Impact Assessment released this summer during the NATO summit in Madrid. It identifies climate as the "overarching challenge of our time," and explores how climate affects the overall strategic landscape, and NATO's own assets, installations, and operations.
Meanwhile, Breton urges the EU economies—alongside its defense forces—to shift away from an overreliance on foreign resources beyond the Russian natural gas crisis.
"Our dependencies in areas like energy and raw materials weaken us economically and politically. But we also need to rethink our supply chains from an environmental and social point of view," Breton said. "It is time that we confront our paradoxes, where we pursue an ambitious Green Deal yet prefer to source lithium in Chile, process it in China and then have it shipped back to Europe, rather than investing in smart mining and processing in our back yard."