Many people don't make the connection between food waste and the key environmental challenges facing the world.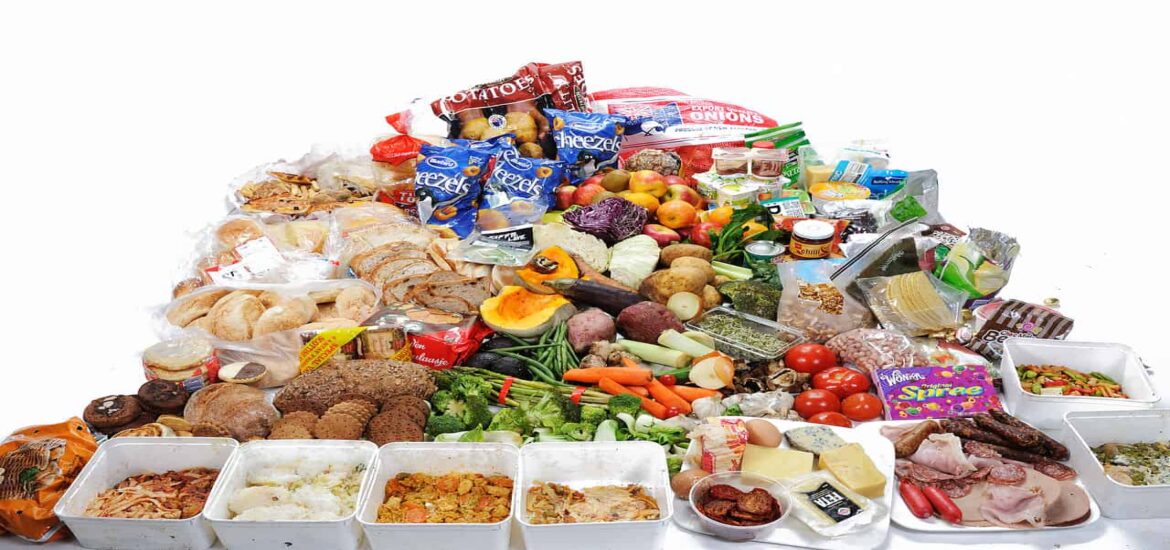 Stopping food waste from the grocery store to the garbage bin
According to the United States Department of Agriculture, 80 billion pounds of food is wasted each year, which translates into some $161 billion spent on wasted food annually.
Yet many people don't necessarily make the connection between food waste and how it's central to some of the key environmental and ethical challenges facing the world today. That is why finding small ways to reduce food waste, even on an individual level, can make a significant impact in addressing hunger and poverty, climate change, health and wellbeing, and the sustainability of agriculture and oceans.
Stop Food Waste Day is held on the last Wednesday of Earth Month, which falls on April 28th this month, and is designed to elevate the conversation around this significant issue and encourage people to adopt small changes in their food purchasing and prep habits that can make a big difference in reducing food waste and protecting the environment.
To quote the French author Antoine de Saint-Exupery: "A goal without a plan is just a wish."
We can all make significant strides to reduce food waste in our hometowns and around the world. As this year's Stop Food Waste Day approaches, here are a few steps you can take to create change:
Make a grocery game plan
To avoid buying more food than you can eat at the supermarket there are a few small steps you can take.
First, by all means, don't go when you are hungry. It's amazing what will end up in your shopping cart if you go in the moments before mealtime. Before visiting the supermarket, plan out meals for the upcoming week, make a list of ingredients you'll need and stick to the list.
Buying something on sale won't save money if you don't use it. Meal planning can help you make healthier choices, and you can take advantage of reviewing your store's weekly flyers to find new deals, inspire new recipes and save!
Proper storage extends the longevity of fruits and vegetables
It may be second nature to immediately wash and prep produce as soon as you bring it home, where others toss it all in a bowl on the counter. Proper storage, however, is critical to keeping produce fresh for longer.
According to the Environmental Protection Agency, about 40% of the food we waste is fresh produce. Understanding the best place to store each item can double the length of time it can be eaten. For example, to help leafy greens maintain their crisp and freshness, they're best stored in the crisper drawer wrapped in a cloth or towel to absorb the moisture.
Keep fruits and vegetables separate in the refrigerator because some naturally release natural gases that can reduce the life span of others. Most should not be cleaned until right before eating, mushrooms are best kept in a paper bag and fresh herb stems should be kept in water or wrapped in a damp cloth. (If you have questions about the proper storage of fruits and vegetables, the USDA offers a great resource here.)
Another option is to consider frozen fruits and vegetables instead of fresh. Frozen food sales, including vegetables, soared during the pandemic — they're convenient, easy to use and don't need to be trimmed. Because they're typically harvested and frozen at their peak, they also maintain their nutritional value.
What to do with "waste"
As good as our intentions may be, there is likely to be some natural food waste. Whether it's an avocado pit or an apple core, fresh food and produce prep is going to result in some waste, but there are still steps you can take to make a difference.
When all else fails, compost, compost, compost. If you are intimidated by composting, it's not as difficult as you might think. You can create a homemade system using materials you might already have such as a storage tub or trash bin. If you are a beginner this EPA resource can help you get started.
For more ways to take action, join the special Stop Food Waste Day event on April 28th when more than 25 chefs, government officials, as well as civic and business leaders will come together to rally communities across the country to take action and fight food waste.
There is no charge to attend and you can click here to sign up and access the event broadcast.