The Sea Women are trained scuba divers who combine indigenous knowledge and tech to better protect marine life in climate-threatened reefs.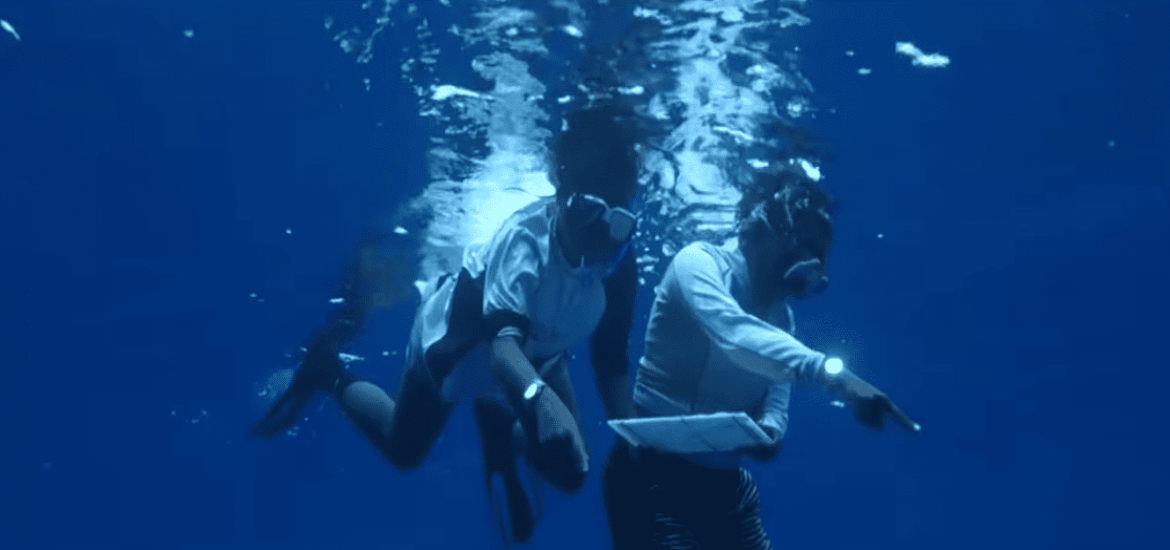 The Sea Women of Melanesia: Climate Inspiration for 2022
It's been a long, hard year in climate news. So if you're looking for a little inspiration as 2021 comes to a close, turn toward the island nation of Papua New Guinea (PNG) and you'll find the Sea Women of Melanesia.
The Sea Women are this year's recipients of the United Nations Environment Program (UNEP) Champions of the Earth award in the Inspiration and Action category. They're a registered not-for-profit group supported by the Coral Sea Foundation based in Australia, with leadership that's entirely made up of indigenous women working in PNG and the Solomon Islands.
The Sea Women were selected because they train local women to monitor some of the world's most vulnerable coral reefs for signs of coral bleaching and its wider impacts. More than 40 women in wetsuits and fins now work in the Coral Triangle waters of Melanesia and share their skills with other women who want to help protect marine life.
The Sea Women focus on safeguarding both the local livelihoods that rely on the ocean "blue economy," including regional tourism, and the marine biodiversity that's critical to oceans threatened by the rising heat of climate change.
The group tries to recruit young women with close ties to the sea who want to protect food and other ocean resources for future generations. They're certified scuba divers and taught how to use GPS, underwater cameras and video equipment to record their data. They then visit their communities to glean local information about reefs and fish populations, to combine it with the science and drive the conservation work forward.
"I remember the first time I went and talked to a fishing village to try and recruit some women to join our program," said Israelah Atua in a recent interview with UNEP. "They didn't even want to hear us. But we convinced them that marine conservation is necessary to protecting all of our livelihoods."
The work has continued to expand since the Sea Women of Melanesia launched in 2018. In just a few short years, they've spearheaded an effort to establish more than 20 new marine protected areas in regional waters.
"What I love most about my job is being able to experience the beauty of the underwater world," said Evangelista Apelis. "Before going down, you just imagine all sorts of things but the reality is even more mesmerizing – the fish, the shipwrecks… it's like everything just came alive."
The Sea Women team say they're really excited about the award, calling it a "big deal" to raise awareness. "We need more people to advocate for marine conservation in the country," they said.
Other recipients of the 2021 Champions of the Earth award include:
Prime Minister Mia Mottley of Barbados in the Policy Leadership category. She was chosen for speaking up on behalf of the Global South and consistently advocating for Small Island Developing States in the face of climate change. "Under her leadership, Barbados has adopted ambitious renewable energy targets, committing to a fossil-fuel free electricity sector and transport by 2030," says UNEP.
Dr. Gladys Kalema-Zikusoka of Uganda in the Science and Innovation category. She was the first-ever wildlife veterinarian of the Uganda Wildlife Authority, and the founder and CEO of Conservation Through Public Health (CTPH). Kalema-Zikusoka is a global expert on primates and zoonotic diseases.
Maria Kolesnikova of the Kyrgyz Republic in the Entrepreneurial Vision category. She is an environmental activist focused on improving air quality in Central Asia. Kolesnikova leads the MoveGreen organization, which developed the AQ.kg app to monitor air quality data in Bishkek and Osh, the largest Kyrgyz cities.