In tropical and subtropical regions worldwide mangroves are important to environmental, social and economic resilience.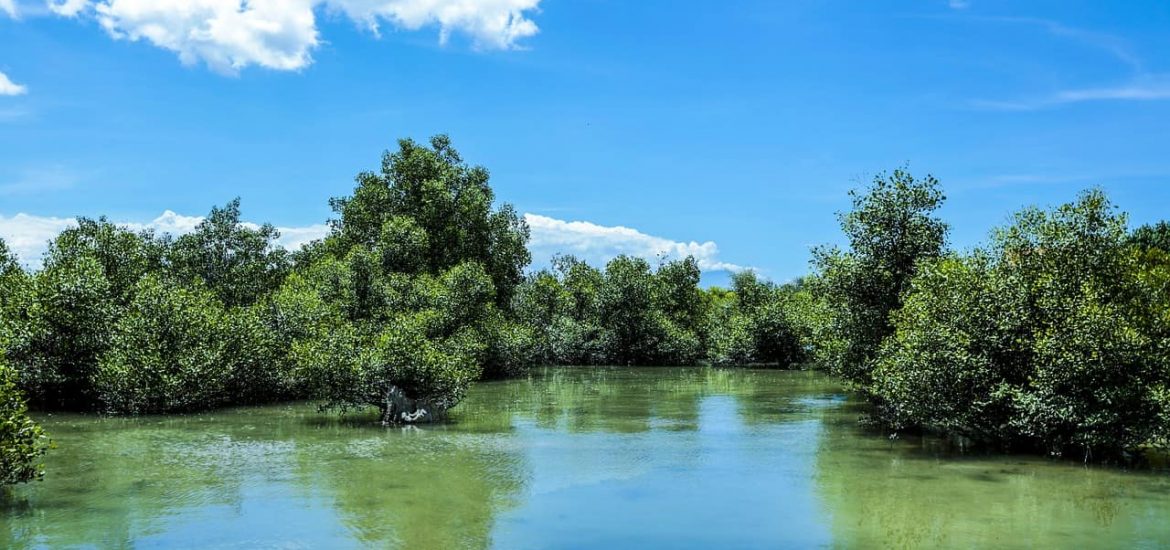 In Kenya and elsewhere saving mangroves can save the planet
Photo: Pixabay/InfonesiaNatureID
Protecting mangrove ecosystems may not be as much part of the conversation on natural preservation as protecting forests or coral reefs, yet their conservation is just as much key to saving the planet.
In tropical and subtropical regions worldwide — from the Florida's Everglades to West Africa's coastlines — mangroves have proven their importance to environmental, social and economic resilience.
Yet mangroves have disappeared at a global annual rate of 1% to 2%, reaching 35% in the last two decades — a direct result of human activity, overexploitation and rising sea levels. Today, these hardy trees cover less than 3% of the Earth, penetrating saltwater and muddy soil with their complex, knotty root systems.
Mangrove forests cover only 46,590 hectares of protected bays, creeks and estuaries in Kenya and deliver essential goods and services to coastal communities. In the last 50 years, the country has lost 50% of its mangroves despite the government's ban on using mangrove resources for construction in 1997.
However, it might seem as though laws and protections have come too little too late for the 80% of Kenyans whose livelihoods rely on fishing economies.
Fortunately, mangroves' value doesn't go unnoticed. People in Kenya have spearheaded mangrove forest restoration efforts to boost their natural resources, enhance coastal barriers and stimulate the local fishing economy.
The Mtangawanda Women's Association, for one, is heavily involved in Kenya's mangrove conservation activities. Partnering with other local women's groups, the group has planted 61,000 mangrove seedlings over 30 acres of degraded forests. Another 247 acres are currently under restoration through community policing of unlawful exploitation.
Kenya could also take a cue from other restoration projects around the world. For instance, Myanmar utilizes drones to disperse seed missiles, enabling a faster approach to planting mangroves than humans could achieve. Regardless, Kenya is moving quickly toward coastal resilience by protecting its mangrove regions.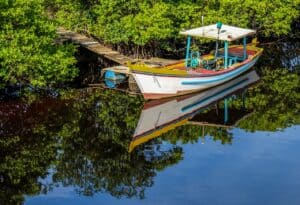 Kenya and other coastal communities worldwide understand the dire consequences of mangrove degradation. For the rest of the world, conservation efforts might take some convincing.
Here are six ways mangroves can save the planet.
They stabilize shorelines:
Rising sea levels and inclement weather patterns cause widespread coastal erosion and damage. However, shorelines with healthy mangrove ecosystems have a natural defense against storm surges.
Mangrove roots enable sedimentation — the settling of sediments in intertidal regions. The buildup of soil and natural debris in mangrove roots, trunks and canopies wards off storm surge impacts and protects the surrounding land.
Studies show mangroves are powerful enough to decrease up to 66% of wave energy and can adapt to rising sea levels with sediment buildup.
They protect coastal communities:
Increasing storm intensities and frequencies — including hurricanes, tsunamis and waves — lead to significant coastal flooding and economic losses annually. Therefore, scientists and economists have worked tirelessly to place a valuation on mangrove forests.
In one study, researchers found wetlands delivered a mean of $2.7 million in damage savings per estuary. Considering how the United States economy accumulates over $54 billion in coastal storm-related damage yearly, the potential savings resulting from healthy mangrove forests is noteworthy.
From another perspective, a study suggests mangroves can prevent $65 billion in property damages across 59 countries annually by creating a natural barrier against storm surges. These savings are critical to countries like Kenya that endure frequent economic hardship.
They act as carbon sinks:
Greenhouse gases get trapped in the atmosphere, ramp up global warming, penetrate ecosystems, spread diseases and hinder agricultural growth. Meanwhile, volatile organic compounds from cars, industrial facilities and power plants form ozone that lowers air quality and generates a thick layer of smog.
However, recent studies show mangroves can sequester 6.4 billion metric tons of carbon — significantly higher than previous estimates. In Kenya — where 19,000 people die from air pollution annually — having a natural carbon sink as powerful as mangroves is critical for safeguarding public health.
They serve as nurseries:
Mangroves and seagrasses are breeding grounds for fish due to the many nooks, crannies and sandy seafloor habitats supporting juvenile growth. The availability of a structured habitat and aquatic nursery means endangered species have greater protection, a better food source and higher survivability.
Mangrove forests are ideal ecosystems for various crustaceans and fish, such as tarpon and snook. Additionally, nearly 70% of endangered female Hawksbill turtles nest within two Pacific mangrove estuaries.
They boost local economies:
Naturally, a mangrove forest with bustling aquatic life is conducive to boosting local economies that rely on these ecosystems for their goods and services. Mangroves are highly productive, used as a source of livelihood for nearby towns and villages for hundreds of years.
Yet, with mangroves in steep decline, communities are hurting. A recent analysis by the University of Tokyo has estimated every dollar spent on mangrove restoration could yield between $6.83 and $10.50 in the next 20 years.
Women from a mangrove community in Malaysia have even learned how to turn mangrove species into teas, juices and jams, enabling them to sell products for 6 to 8 ringgit and supplement their household income. For these economic purposes, healthy mangroves are indispensable, including for Kenya's fishing communities.
They supply medicinal ingredients:
Mangroves are also a depository of rare medicinal ingredients — perhaps an overlooked argument for their protection. Various mangrove species have reported antioxidant, anticholinesterase, antimicrobial, anti-inflammatory and anti-diabetic properties. Their ingredients are often used in medicines to treat stomach ulcers, HIV, Alzheimer's disease, diabetes, heart disease, cancer and bacterial diseases.
Additionally, the Avicennia officinalis mangrove plant's leaf and bark are vital ingredients in traditional medicine for arthritis, asthma, tumors and paralysis. Without rich mangrove forests, the availability of necessary components and treatments might dwindle.
All these reasons make it vital that we preserve the planet's mangrove forests and rehabilitate many of those that are being lost to development and other causes.