New DNA research shows how forensic experts can connect the dots within the illegal ivory trade, and make a better case to protect wildlife.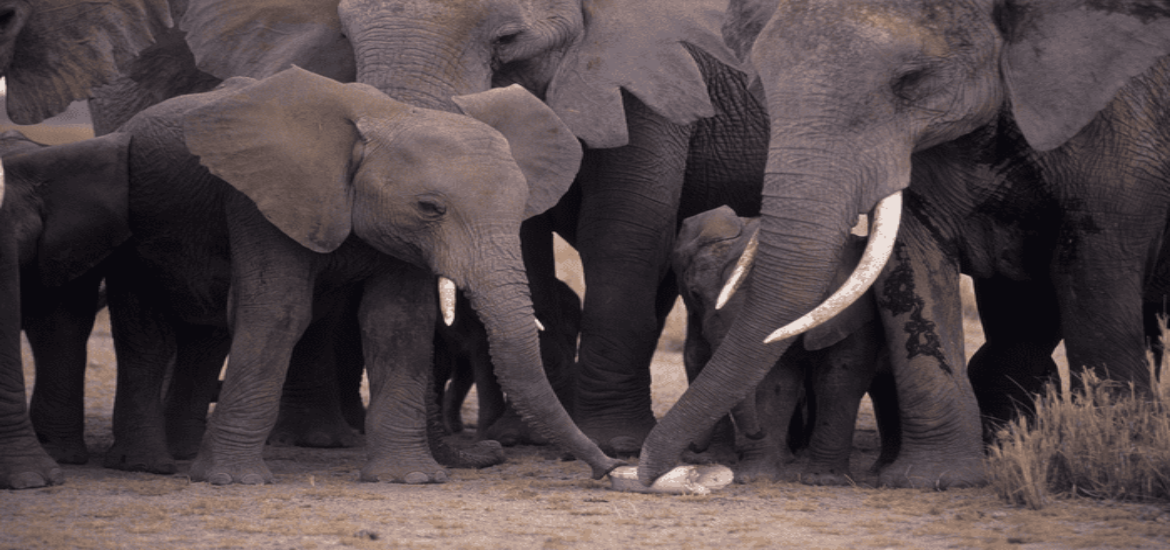 Forensic DNA tests offer new tool to fight illegal ivory trade
Genetic testing has taken on a meaningful role in the fight to protect wildlife and put an end to ivory trafficking, according to new research from an international team of scientists. Their work demonstrates how forensic experts are using DNA to connect the dots and identify networks in the illegal ivory trade.
The research, published in the journal Nature Human Behaviour, is the work of a multidisciplinary team working on different continents. Among others, its members include the Kenya Wildlife Service, the United States Department of Homeland Security, and a core group of scientists at the University of Washington.
The research team looked at DNA test results on 4,320 African elephant tusks seized by customs officers and other law enforcement personnel around the globe. All told, the tusks were taken in 49 separate seizures in 12 African nations across a period of 17 years. The ivory, taken from both forest and savannah elephant species, totaled 111 metric tons.
When the researchers looked for close relative matches in the smuggled ivory, they were able to find patterns linking the elephants together at their origin despite the fact that the ivory was shipped separately.
These links were true of ports that are common to the illegal wildlife trade on the African continent, such as those used in Kenya, Uganda and Nigeria. It also was true of seizures linked through smaller Atlantic Ocean ports in West Africa, or in Mozambique on the Indian Ocean coast.
What the genetic data showed was that just a handful of interconnected smuggling networks are likely behind most large ivory shipments. Lead author Samuel Wasser says the DNA matches among closely related elephants suggest the poachers are likely going back to the same wildlife populations and locations, over and over.
"Tusks are then acquired and smuggled out of Africa on container ships by the same criminal network," said Wasser. "This criminal strategy makes it much harder for authorities to track and seize these shipments because of the immense pressure they are under to move large volumes of containers quickly through ports."
But with the genetic testing come promising new possibilities for enforcement. Wasser first identified links through DNA research in 2018, after finding tusks from the same elephant in separate locations. His team also has been able to see shifts in the ivory trade over time through the DNA analysis. Trade routes that once ran through Tanzanian ports, for example, are now likely to be concentrated in Angola and the Democratic Republic of Congo.
The work is meant to expose criminal networks, and to strengthen wildlife crime investigations and prosecutions. In many ways, the tusks of the lost elephants themselves can "testify" against actors in the illegal wildlife trade.
"By linking individual seizures, we're laying out whole smuggling networks that are trying to get these tusks off the continent," said Wasser.
Wasser is now director of the Center for Environmental Forensic Science at University of Washington. The new center, which opened last fall, is focused on strategies and techniques meant to curb environmental crime. For example, a technique to track illegally harvested timber also was developed by experts at the center.