Neighborhoods are at the core of climate action, and researchers are taking a closer look at what makes their work successful.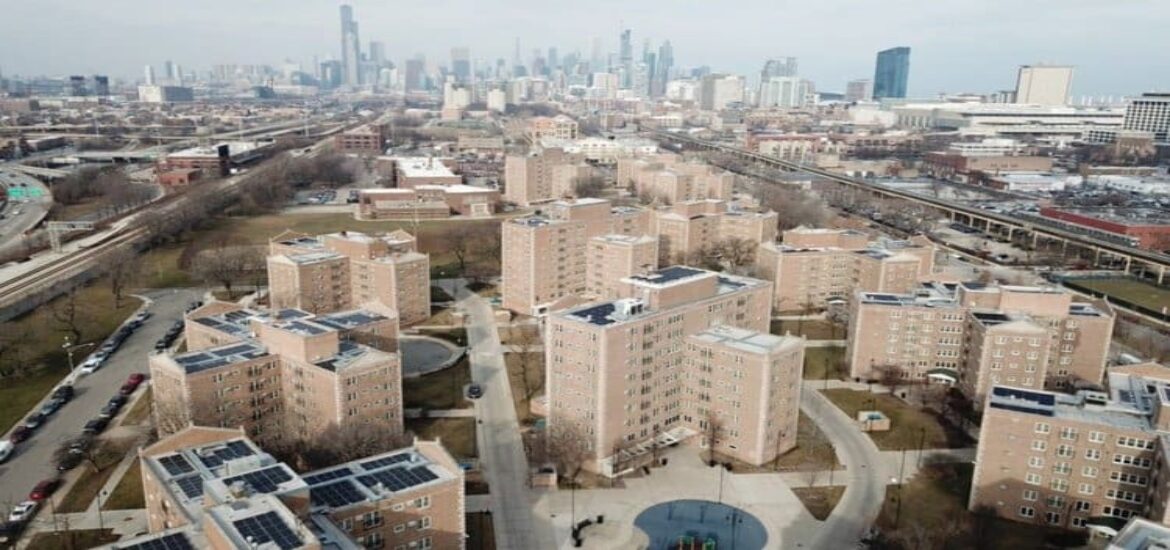 What makes neighborhood-level climate action work?
Neighborhood-level action on climate change is evolving, and it's not just about green space and gardens anymore. From community-level planning for renewable energy to building efficiency or waste management, neighborhood associations within the web of a city's structure are stepping up to deliver climate solutions.
But while there's progress on street-level action in urban settings, there's not as much research on the role of neighborhood associations in advancing climate goals. That's changing too, with the increased awareness of neighborhoods as the core building blocks of sustainability in cities where more than half of the global population already lives.
For example, a new finding from Canadian social scientists found that a lack of inclusion—whether on the basis of age, race or religion—may be a barrier to neighbors who want to participate in community life but don't feel engaged, despite the efforts of leaders who feel they're promoting a sense of belonging. It's similar to previous work on climate urbanism that stresses the need to prioritize climate justice and equity across neighborhoods.
Building more inclusive neighborhoods is one key to building more sustainable neighborhoods. A literature review, published in May in the journal Climate Action, explores 68 different studies on how neighbors are approaching resilience, adaptation, and emissions reduction within their targeted geographic scope.
The University of Alberta authors, led by Neelakshi Joshi (now at the Leibniz Institute of Ecological Urban and Regional Development in Germany), say that most neighborhood-level climate action is based on the same principles as bottom-up movements. They grouped these principles into four main categories.
Place attachment, the emotional connection that people have to their neighborhood and each other, is an important driver of climate action. "Community groups sharing the same value over the same places perceive adaptation as protection to their landscapes that triggers trust and collective action," the authors note.
"Place attachment encourages residents to spend more time to connect with others and together watch their neighborhoods evolve. Participating in community-based adaptation planning can further improve residents' familiarity with climate change impacts on specific places."
Mutualism, the commitment to collective action and shared resources, follows. Cooperative housing models, focused on sustainability and affordability, are one such example, especially when working in effective partnership with existing city agencies and leaders.
That's the case in Bronzeville, a historically underserved Chicago community. The VLV Development firm installed solar power to serve 660 units in the Dearborn Homes community of 16 high-rise public housing buildings. It's part of a project meant to establish a constellation of clean-energy microgrids.
Neighborhood associations also tend to be a locus of social capital, which becomes particularly critical in reducing the risk of climate-related disaster, and in responding and recovering from it. A 2019 paper, published in the Journal of Applied Sciences, based its insights on conversations with five diverse neighborhood groups in New Zealand and the United States. The work underscores the need to include neighbors and their leaders in developing and implementing climate action plans.
Finally, social learning arises from the problem-solving that neighborhoods engage in together. For example, something as simple as a bike-repair workshop can build skill sets that support emissions-free transport. That process can be strengthened when academics participate with neighborhood groups and there are numerous examples of successful projects, from neighborhood greening to infrastructure mapping and energy upgrades.
"Neighborhoods have the potential to locally respond to the global problems of climate change," write Joshi and the University of Alberta team in their conclusion. "Their unique scale, located at the intersection of the city and the individual/building, affords them with multiple opportunities to stir collective climate action."