The war has battered Ukraine's energy infrastructure, but the country wants to transition to renewables just the same.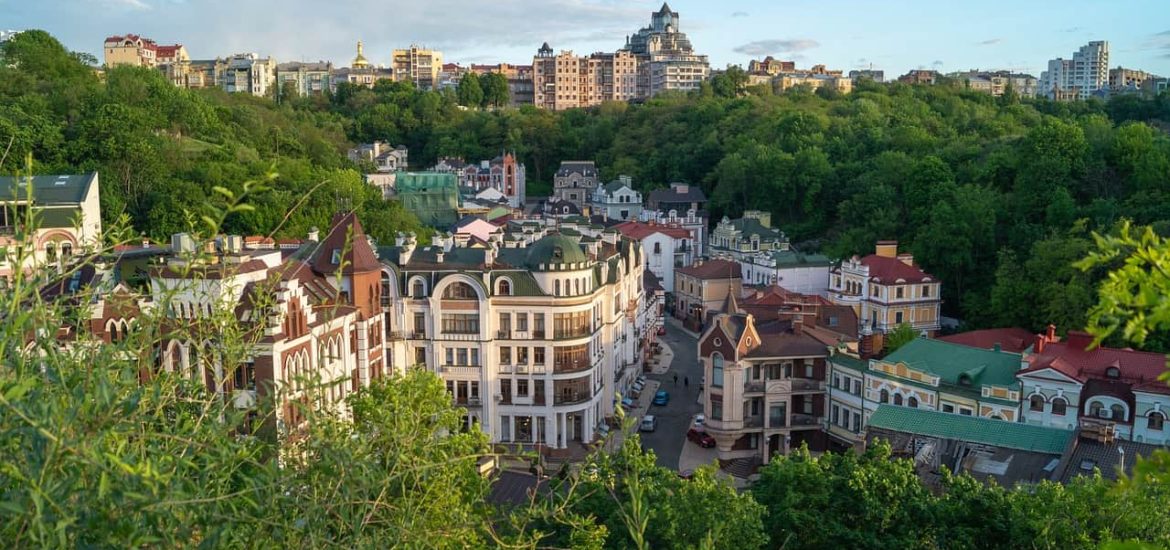 Russian aggression must not derail Ukraine's renewable energy journey
Facing heavy losses on the ground, Russia has escalated its aerial campaign against Ukraine's civilian energy infrastructure in recent weeks, firing dozens of missiles across the country on 23 November that have killed 10 people and left many more in the dark. Ukrainian President Volodymyr Zelensky has decried this latest assault as "an obvious crime against humanity" during an address to the UN at a time when millions of Ukrainians are without power as temperatures plummet below freezing.
While the Russian invasion has devastated much of Ukraine, it has not stopped the country's largest energy company, DTEK, from staying on course to achieve carbon-neutrality by 2040. As DTEK head Maxim Timchenko recently said at the COP27 climate conference in Egypt, "Russia's full-scale war against Ukraine is demonstrating the importance of energy independence for security and peace across Europe — and renewable energy will have an increasingly important role to play," highlighting the importance of accelerating Ukraine's decarbonisation agenda despite the war.
Green energy on the rise
Before the war, Ukraine was already generating more than 10% of its electricity from renewable sources, and the country has been making steady strides towards greening its energy industry for over a decade. A range of favourable policy measures introduced in 2009 have facilitated an increase in the share of renewable energy generation from wind, solar, hydropower and biomass sources from less than 2% to roughly 11% in 2020, according to energy experts from the Center for Strategic and International Studies (CSIS).
To build on this progress, Ukraine set a goal in 2021 for renewables to comprise one-quarter of its total energy mix by 2035, which the CSIS has deemed "an ambitious target that would depend on sizable investments in wind and solar." While the war has been taking a toll on Ukraine's environment, economy and energy infrastructure, the country remains committed to a swift transition to renewables so as to permanently free itself from Russian fossil fuel dominance and increase its energy grid's integration with the European Union.
"By getting Ukrainian electricity production back on line in the short-term — and expanding it with new renewable energy investment in the medium-term — Ukrainian capacity can increase even more, making it a reliable source of supply for the EU," explained Vazil Hudak, a former Vice President of the European Investment Bank, and Kurt Volker, a fellow at the Center for European Policy Analysis.
A country of great potential
As it stands, Ukraine has vast potential for renewables, particularly solar energy. Prior to Russia's invasion, Ukraine had already installed 6.5GW of solar energy, with the country's solar capabilities estimated to reach a potential 60GW by 2030. In total, Ukraine's potential energy generation stands at 667GW, of which 251GW comes from offshore wind. What's more, the country has the capacity to export up to 4GW of energy with its power infrastructure at normal levels once peace is restored.
The significant progress made in developing the renewable energy sector has been largely enabled by the Ukrainian government's innovative policies to attract FDI, as well as its active pursuit of new trade agreements. What's more, despite the devastation caused by the war, Minister of Energy Herman Halushchenko has sounded a defiantly optimistic tone, reiterating a strategy that envisions boosting green energy to least 25% of Ukraine's energy generation by 2030.
This commitment from Ukraine's government should reassure investors from the EU and elsewhere, who should not be deterred from providing continued finance for renewable projects, especially solar energy. For example, energy firm TIU Canada already invested $65 million into the Ukrainian solar energy sector before the war – an investment that the firm's founder and CEO, Michael Yurkovich, believes to be important to establish an energy export-base to help Ukraine generate income and allow its key trade partners, such as the EU, to receive Ukrainian-produced electricity from renewables. Yurkovich has highlighted how "foreign investment in the renewable energy sector has been a strong 'green shoot' of economic growth" in recent years, something which will also play a key role in "strengthening the Ukrainian sovereignty and independence from Russia."
Ukraine's future is green
Despite its promise, significant immediate challenges remain for Ukraine's renewable energy sector. Most areas of high potential for wind and solar generation are in occupied or contested regions, with the highest photovoltaic potential in occupied southern regions, including Crimea and the Donbas. Furthermore, Ukraine has lost almost all of its wind power capacity and roughly half of its solar capacity over the course of the war, according to Halushchenko, who estimated capacity losses to be around 90% for wind and 45-50% for solar.
Nevertheless, a number of experts agree that the future for solar energy still looks bright in Ukraine. One reason is that small solar facilities can still be constructed in the western part of the country, some of them within a short period of time, according to Vitaliy Daviy, CEO of emerging markets focussed cleantech organization IB Centre Inc. Daviy has pointed out that "home solar power plants are the basis of energy security in war conditions," being the "only energy source…which helped sustain life and save many lives" amid Russian shelling that has left settlements across Ukraine without electricity for several weeks.
To ensure that its green transition can be realised after the war, important partners like the EU and foreign investors must be particularly attentive to Ukraine's needs. Indeed, EU experts have recognised that Ukraine's energy sector will not only prove crucial for its economic recovery but will also contribute to solving the EU's own energy security challenges. European policymakers would therefore be wise to support Ukraine's renewable ambitions in the face of widespread destruction on its energy infrastructure, as this cooperation would not only increase Ukraine's "Westbindung" but also contribute to long-term energy security and a more sustainable future.